A SCOTTISH ADVENTURE | THE COAST TO COAST

This summer, James O'Connor took on the original Scottish Adventure Race - the Coast to Coast, spanning a breathtaking 105 miles of Scotland's wildest locations by bike, kayak and foot. Read on to find out more about his epic adventure.
Words: James O'Connor
---
I signed up for the Rat Race Scotland Coast to Coast  in the late Summer of 2020. Months of being largely homebound was the impetus I needed to finally get around to giving endurance multi-sport events a crack, and something about this one, in particular, seemed to resonate with me. Growing up in New Zealand, I was always in awe of the incredible athletes who would annually run, scramble, cycle, and kayak their way over the Southern Alps and across the span of our South Island to finish at the beach in my home city of Christchurch. I love the Scottish highlands, and this parallel (albeit a bit shorter and less intensive) event seemed a great chance for me to cut my teeth on the adventure racing scene.
The course involved a mix of trail running, road cycling, off-road cycling, trekking, kayaking, and - importantly - no swimming (a blessing for those like myself for whom swimming is not the most enjoyable activity). Having completed an Ironman earlier in the summer, I felt like I was fairly well prepared on the fitness front, though I came to realise that London parks did little to replicate the types of terrain I would be dealing with later.
We were given the option to complete the 105-mile course in either one or two-day instalments. Initially drawn to the two-day event, but I was encouraged (see: given a beer and a "gowaaan") by my partner to sign up for the one-day "expert" category instead. I am certainly no multi-sport expert - with my furthest pre-2021 event being a half-marathon I ran over a decade ago - but after looking at the course and gauging my (projected) fitness levels I backed myself to do it all in one go.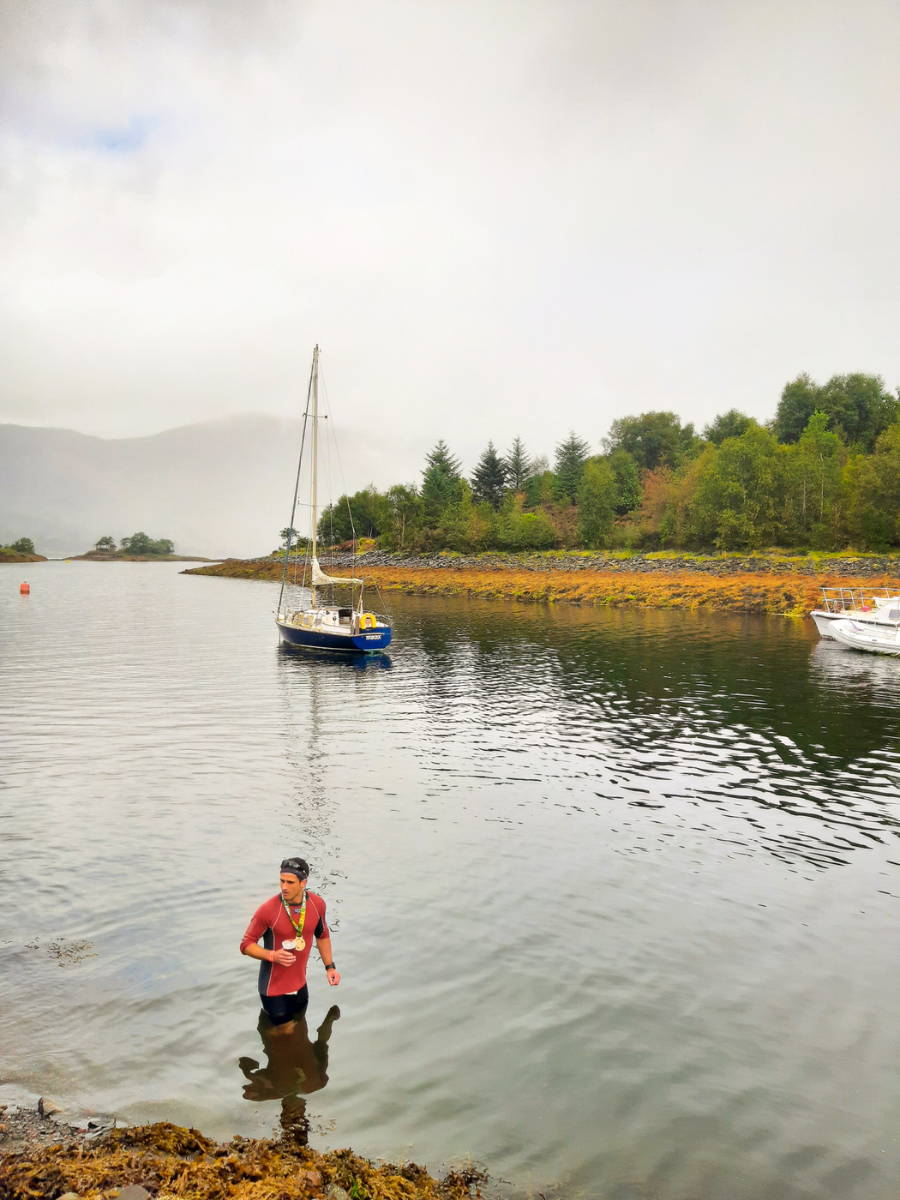 "The course involved a mix of trail running, road cycling, off-road cycling, trekking, kayaking, and - importantly - no swimming."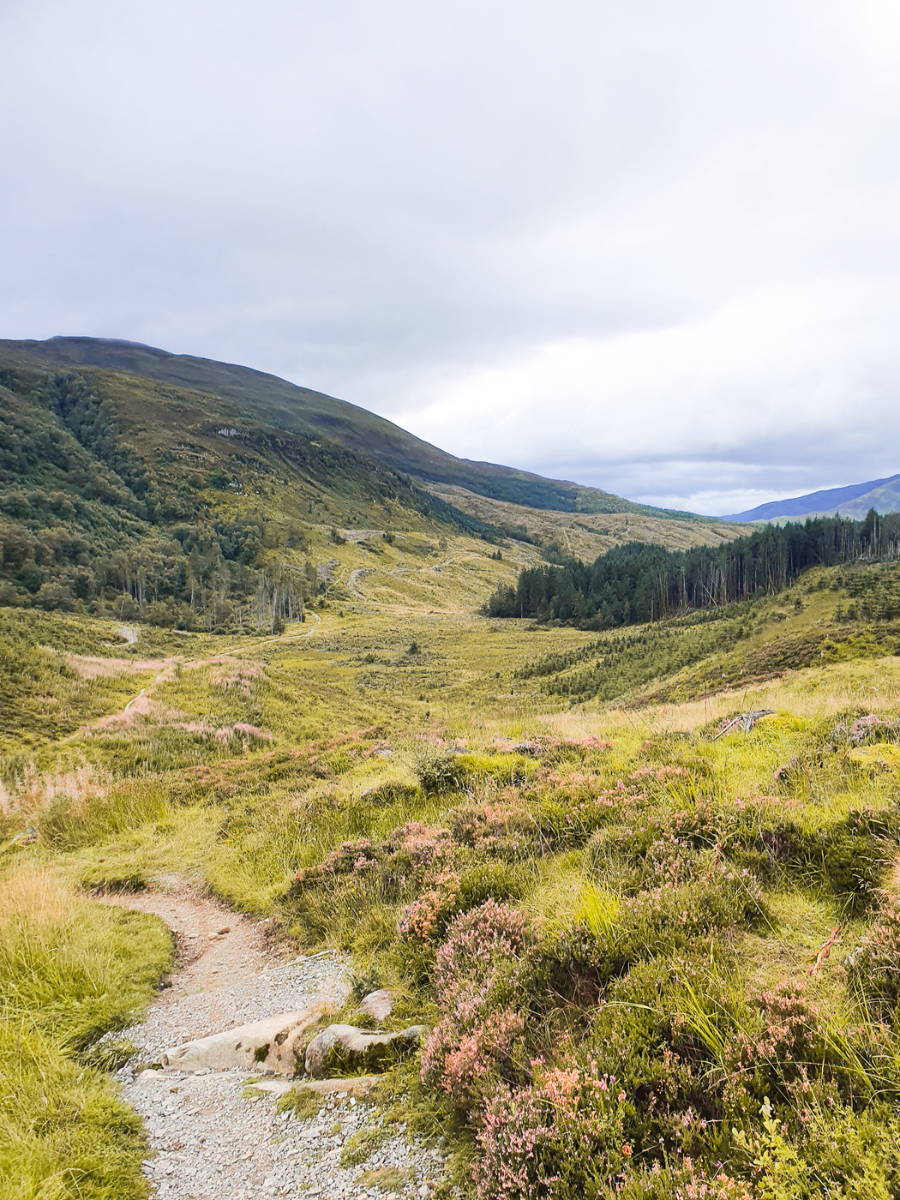 The breathtaking Coast to Coast event takes in some of the most mysterious and wild locations in Scotland.
Check-in for the event was on a Friday evening, and this largely consisted of watching a safety briefing, picking up trackers and wristbands, and then dropping your bike off at the first transition station. Naturally, there was plenty of eyeing-up going on in the transition bike park, with participants checking out each others' steeds and gear set-ups out of a mix of curiosity, envy, and fear that you might have forgotten something obvious. I would later discover that my Temple Cycles Adventure Disc 2, with its two bottle cages, frame bag, and Schwalbe G-One Allround tyres was probably the ideal setup for the course. Those participants who opted for anything too road-y or mountain bike-y would have paid for it at various points along the way, and anyone more or less burdened with baggage would have likely either struggled to bring along enough nourishment or carried excessive weight up steep slopes all day.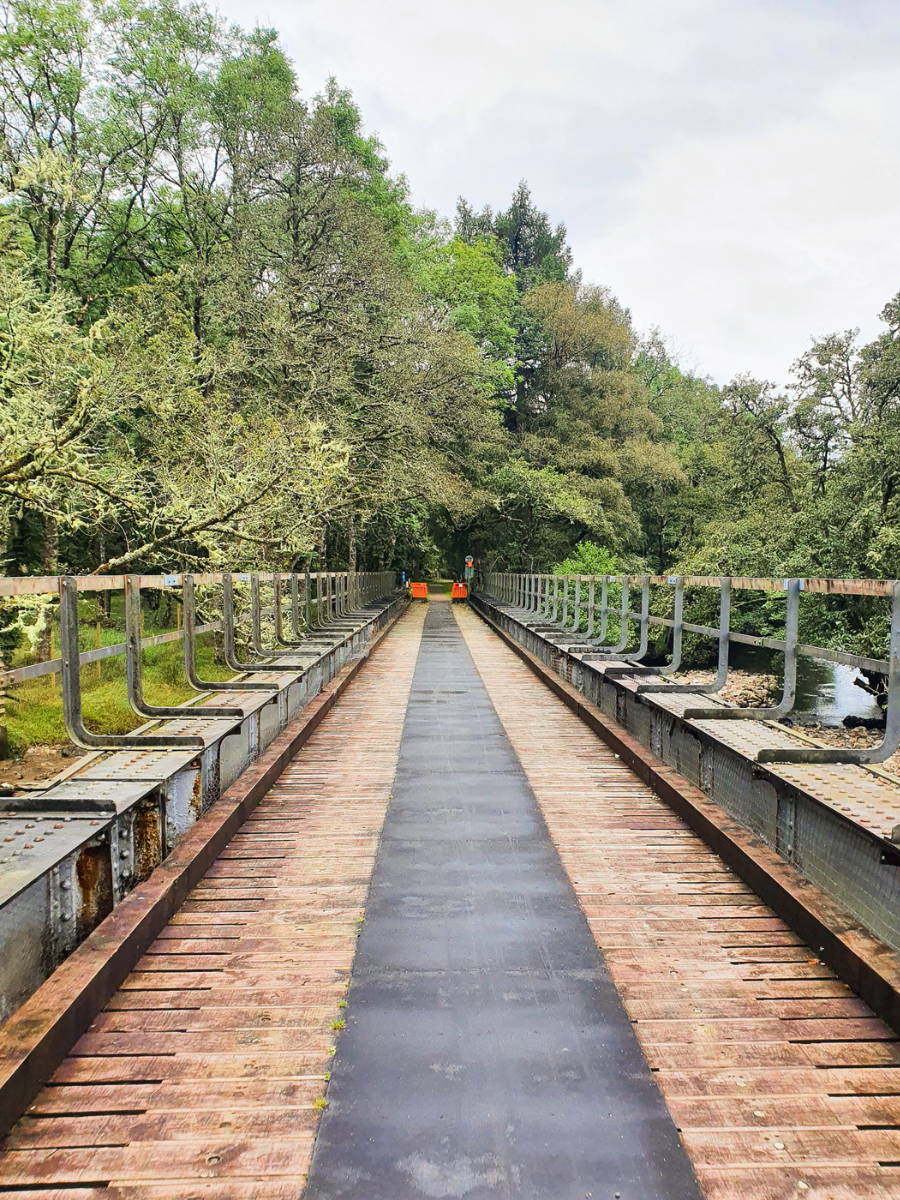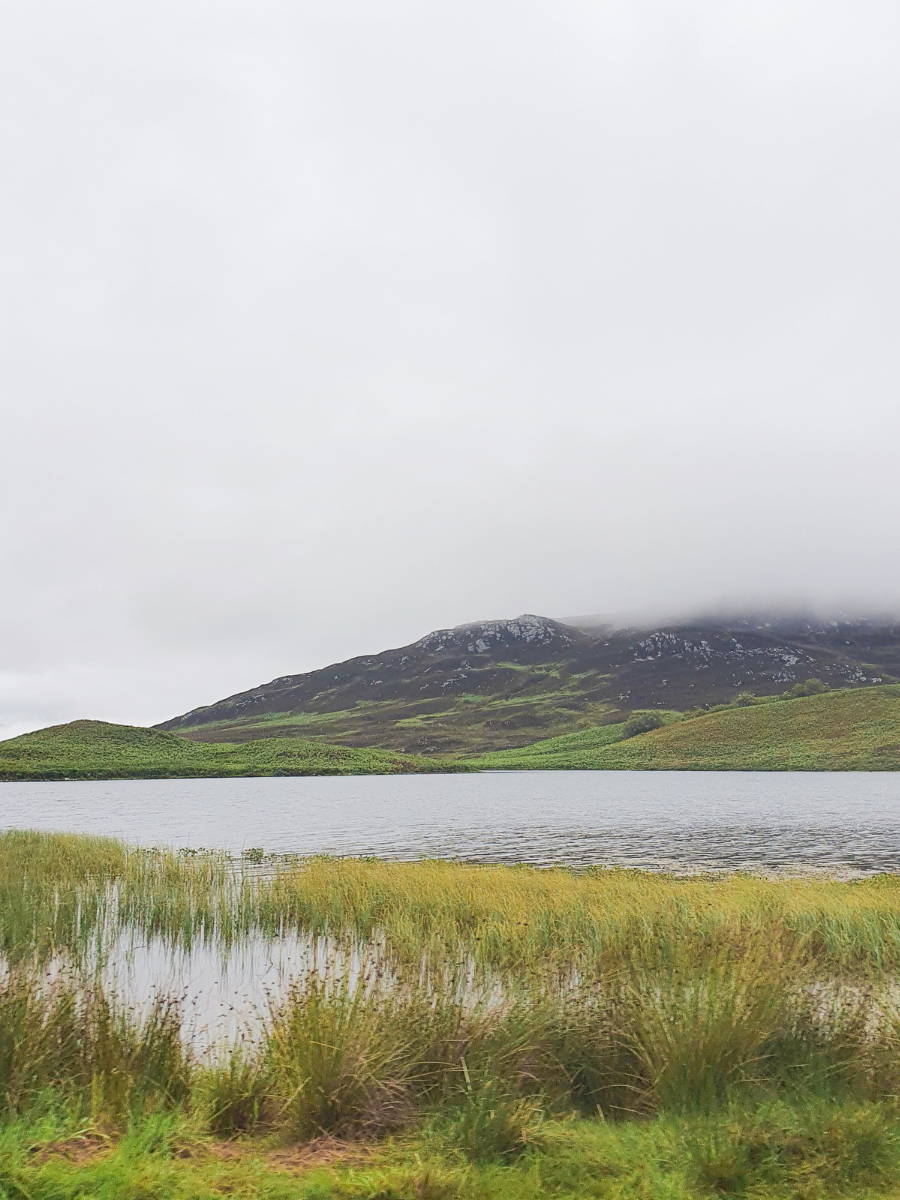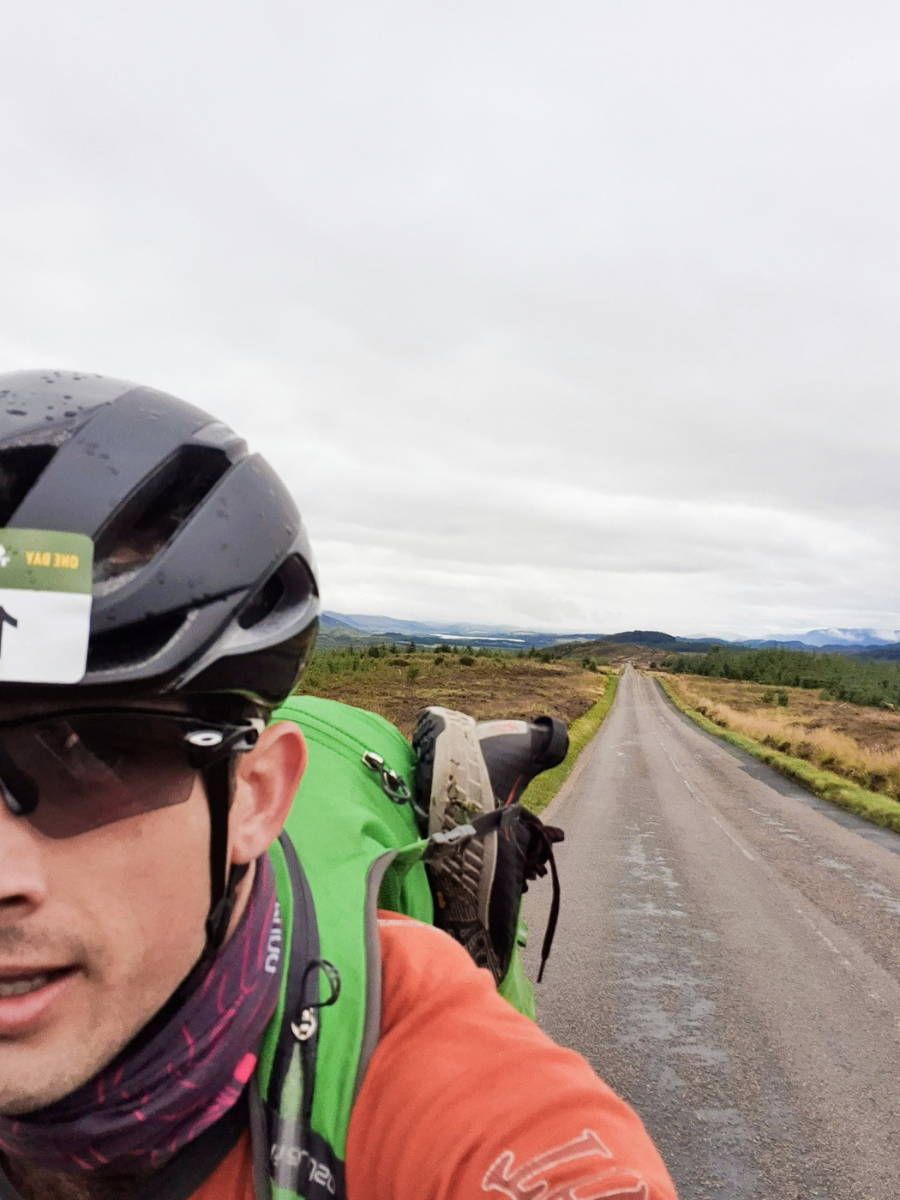 The day kicked off at 6:45 am on Saturday, starting with a drizzly seven-mile trail run from the seaside in Nairn to Cawdor Castle inland. The course proved quite narrow and having started near the back of the bunch I often found myself caught up in "traffic jams" of runners. The upside of this was it ensured I paced myself sensibly to start the day, and it proved a great chance to get to chat to some of the other (incredibly friendly) participants in the event.
Roughly an hour later at Cawdor Castle, we entered our first transition. Swapping running shoes for bike shoes and tying the former to our backpacks (which also contained emergency clothing, a survival kit, and all the water and food we would need for our next run), we donned our helmets and mounted our bikes for the two back-to-back cycle sections of the event.
The first of these was 48 miles on roads that were not closed to public traffic but proved idyllically desolate compared to my daily commute. The earlier rain eventually abated, though at the same time the initial steady, continuous incline began to ramp up, and it was not long until I felt like I was getting into the highlands proper.
---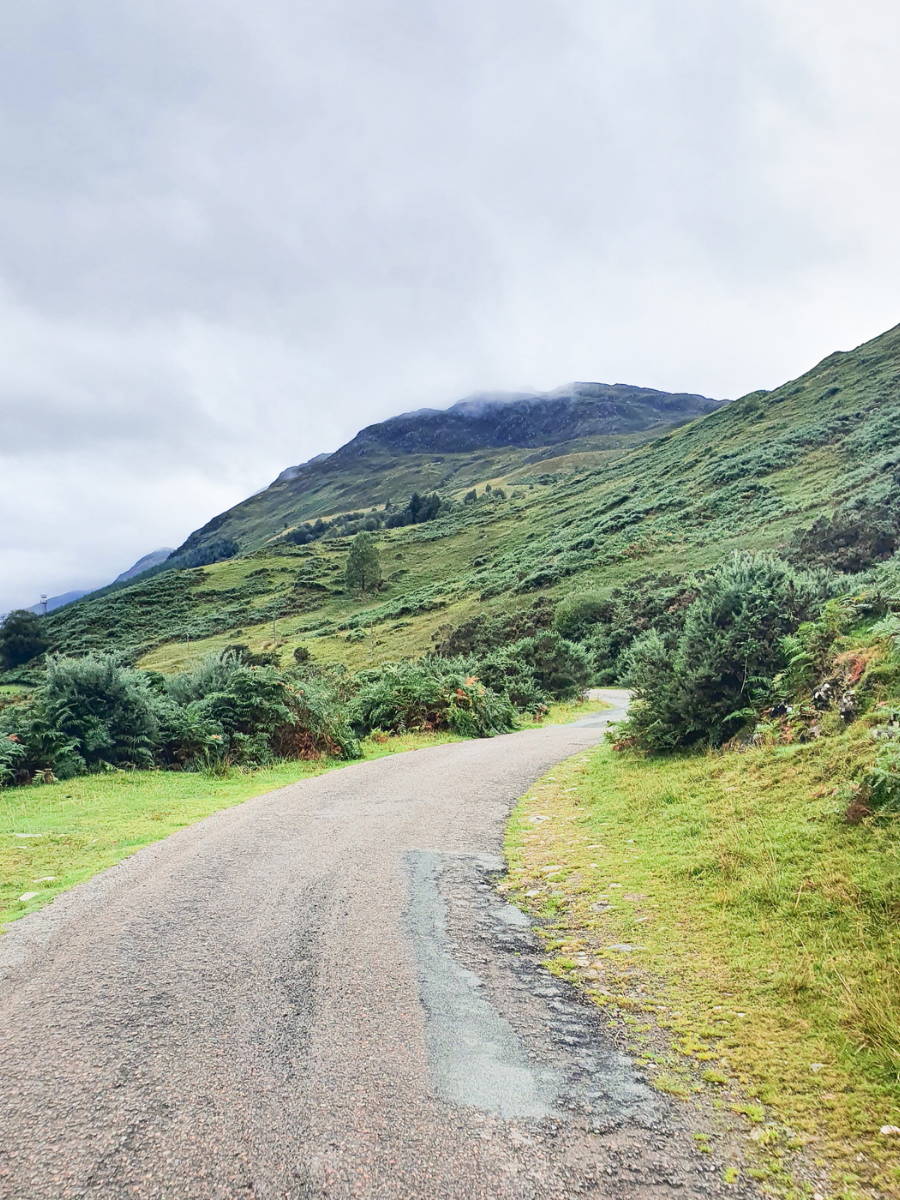 There is an expression in New Zealand: "do the mahi [work], get the treats"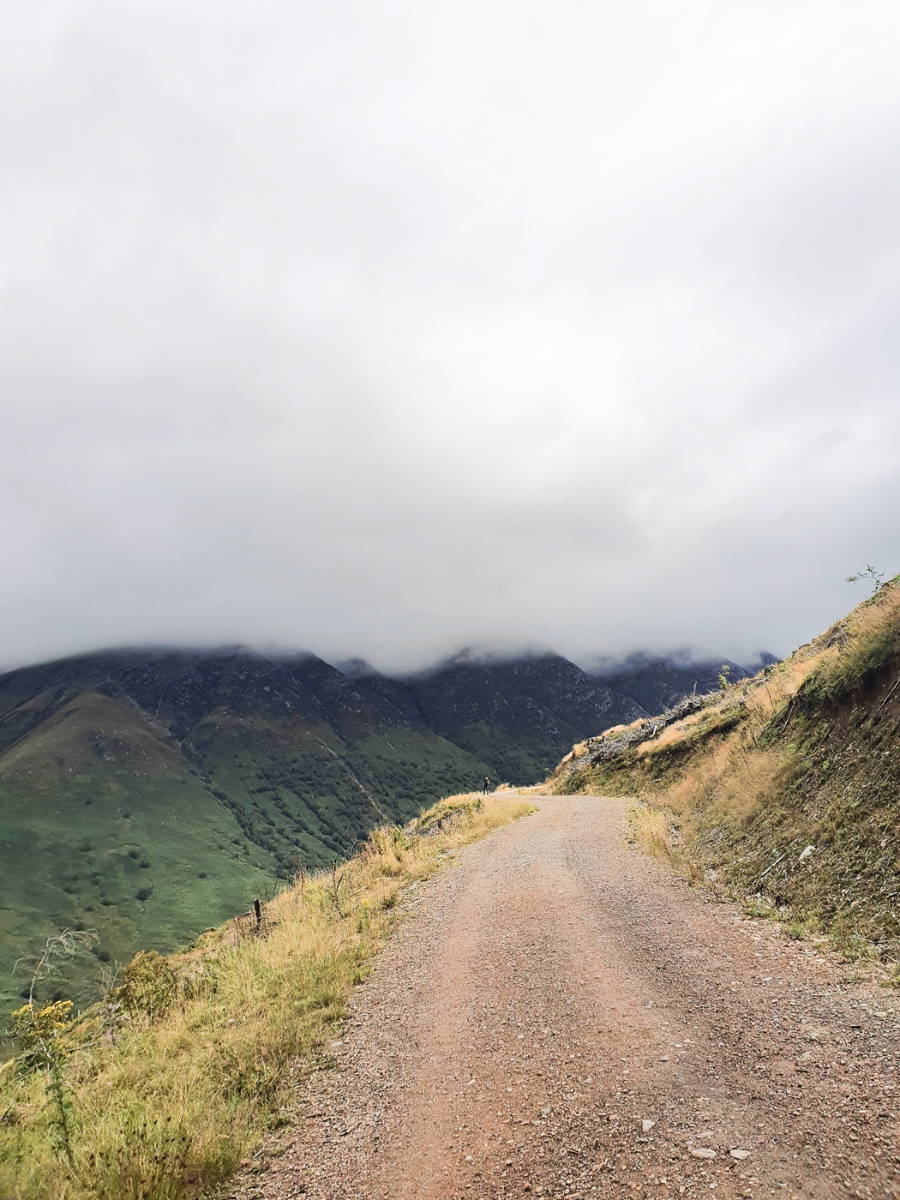 Challenging climbs were rewarded with magnificent views.
There is an expression in New Zealand: "do the mahi [work], get the treats" - and that certainly applied here, as some fairly brutal climbs were rewarded with magnificent views that proved worthy of more than a few quick stop-and-snap photo moments. After a few hours going through epic mountains and past picturesque lochs, the course descended into Fort Augustus, where a few friendly spectators were perched to cheer on their favourite participants, and where the two-day participants would stop for the night.
Myself and the other one-day participants were shepherded on to the second cycling section, this time a largely off-road 21-mile section, alongside Loch's Oich and Lochy. Initially, I thought I perhaps had overdone it with the sturdiness of my cycle selection, though it wasn't long before the fairly light "fairy gravel" gave way to some more serious chunks of rock. For me, this was the most enjoyable section of the day. The course was undulating and interesting, the terrain changed numerous times and several sections required a dismount to get over bridges or through gates. The weather held up well, and the surrounding landscape was stunning. It proved fairly challenging, however, and it was with heavy legs that I returned to the roads and descended into Fort William.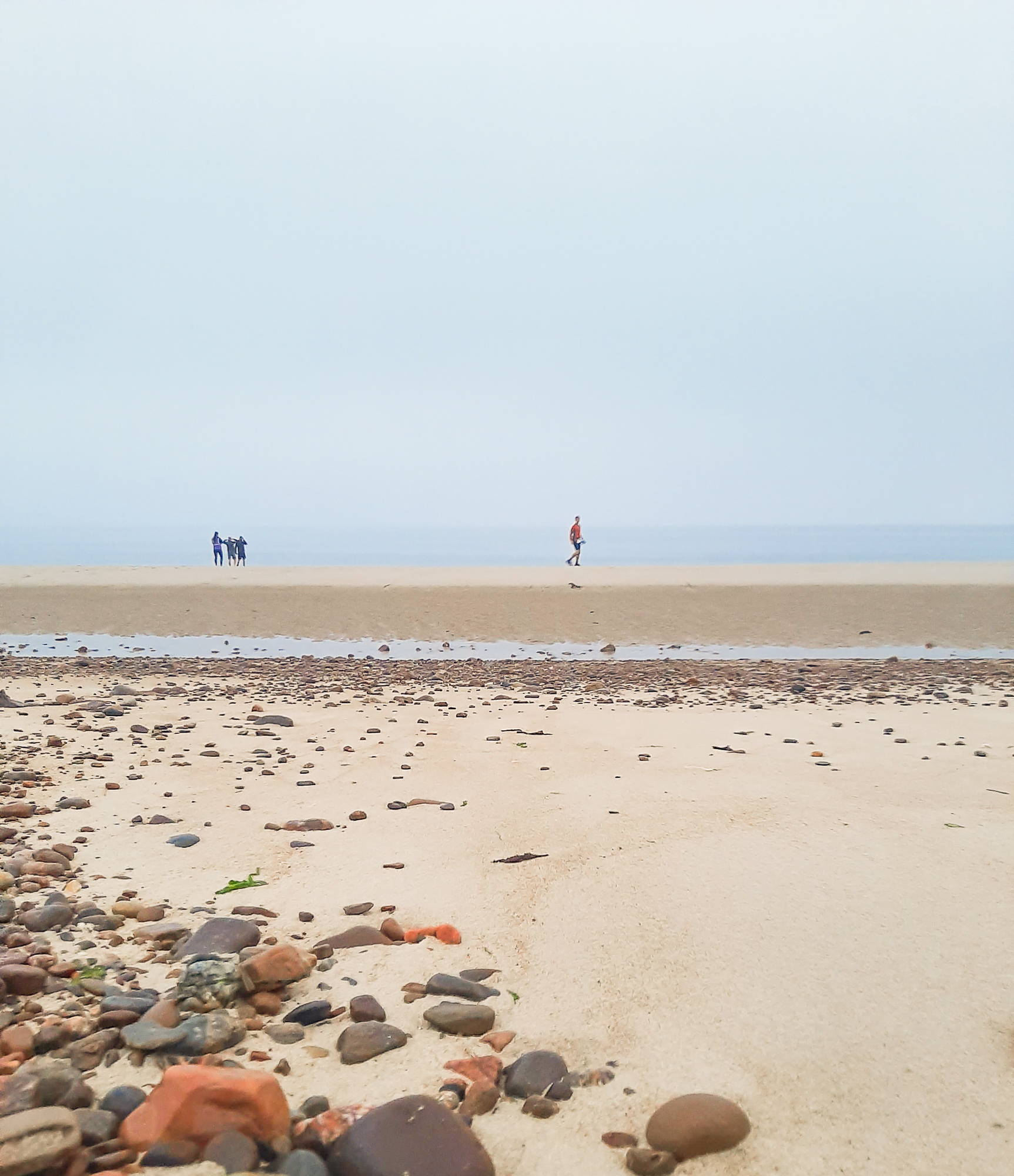 At the kayaking section of the event, James was presented with a range of two-person kayaks and the choice to either go it solo or wait and team up.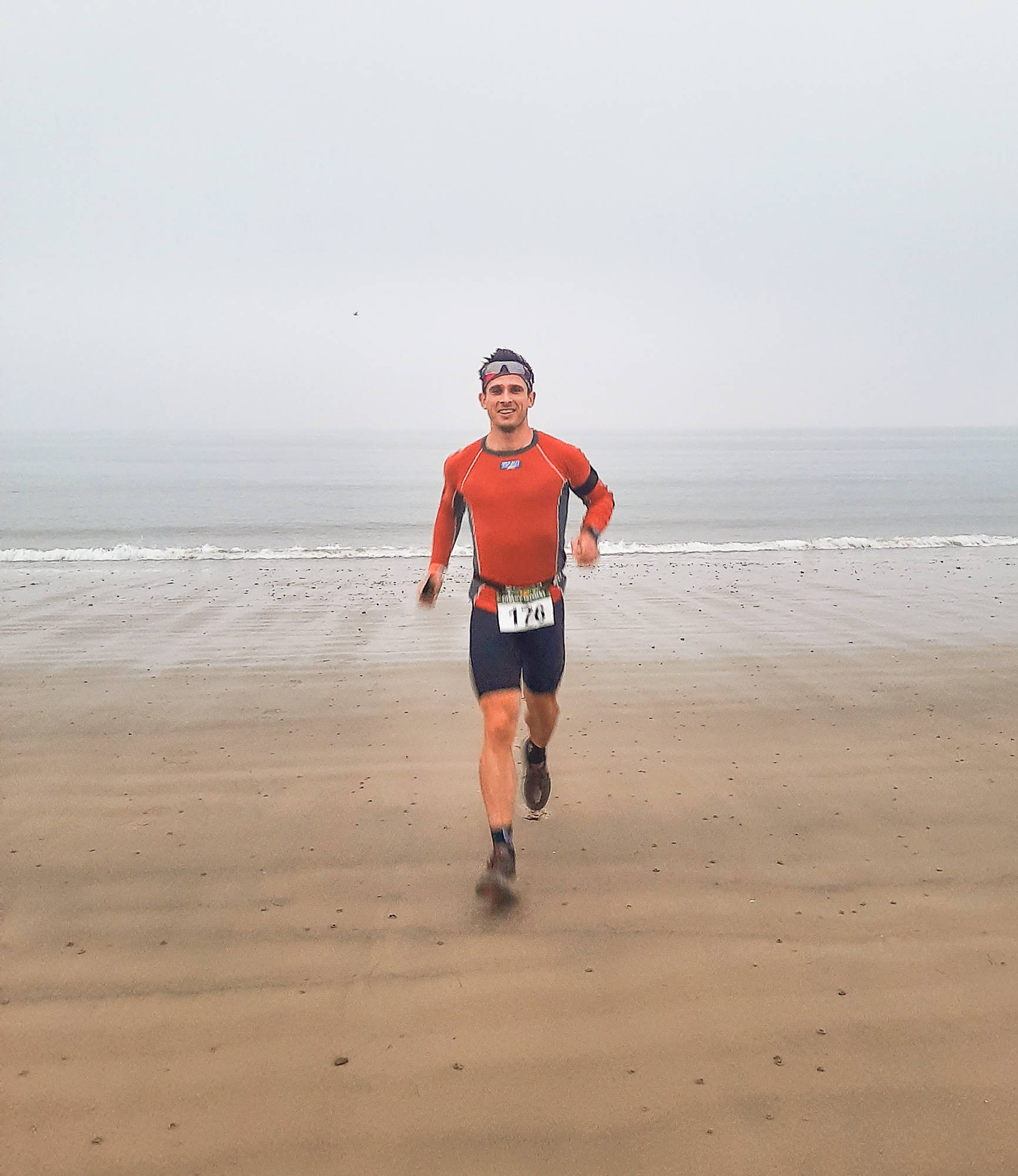 At the end of the race, James spent the evening enjoying the view and cheering other participants on as they crossed the Loch to the finish line.
I had passed a dozen or so people along the way on the bike, but it wasn't until I arrived at the transition station that I realised that there weren't any other bikes dropped off there yet, suggesting I (along with the few guys who arrived around the same time as me) was near the front of the pack. I had always intended to approach this as more of a "just finish it" event than a proper race, but now couldn't help but find myself feeling a little more competitive.
With that, I set out on the final 14-mile run section which would take us up over the mountain range to Loch Leven, just a 1-mile kayak away from the finish. The run started off flat for the first mile or so, but pretty quickly we hit a fairly brutal gravel slope, and it was here that I decided to test my mettle a little and push away from the group. More mahi, more treats. Although by this point it was becoming harder to appreciate the view as the mind and body grew fatigued and my competitive instincts were kicking in. The gravel slope eventually gave way to a fairly interesting, though brutally undulating single-track section, where we had to frequently navigate around day-hikers who often vocalized their views that we were all a bit mad.
The hardest mental check of the day came at about 10 miles in, where we were hit with the reality that instead of continuing up the gentle slope ahead of us, we were instead to take a hard turn and run directly up and over the mountain on our right. This proved to be a brutal 2 miles of proper off-road stuff: a creek to wade through, plenty of big loose rocks, boggy marshes, long wild grasses, and all at such an angle that ensured it was more of a laboured trek than a run. It was with immense relief that I finally reached the top, where I allowed myself another brief moment to soak in the amazing view before beginning the equally angular descent - mercifully on mostly soft, boggy ground.
Arriving first at the final transition station by Loch Leven, I was presented with a range of two-person kayaks and the choice to either go it solo or wait and team up with the next participant to arrive. I opted for the latter, as this felt more in the spirit of the event, and a few minutes later another James arrived and we cracked on as a pair. Numerous leg cramps along the way vindicated our choice to double-up, and it wasn't long until we pulled in on the far side and ambled our way side-by-side across the finish line outside the Isles of Glencoe Hotel (where I thankfully had the foresight to book a room for the night). This time the treats were of the alcoholic variety, though it proved a lovely evening enjoying the view and cheering other participants on as they crossed the Loch to the finish line.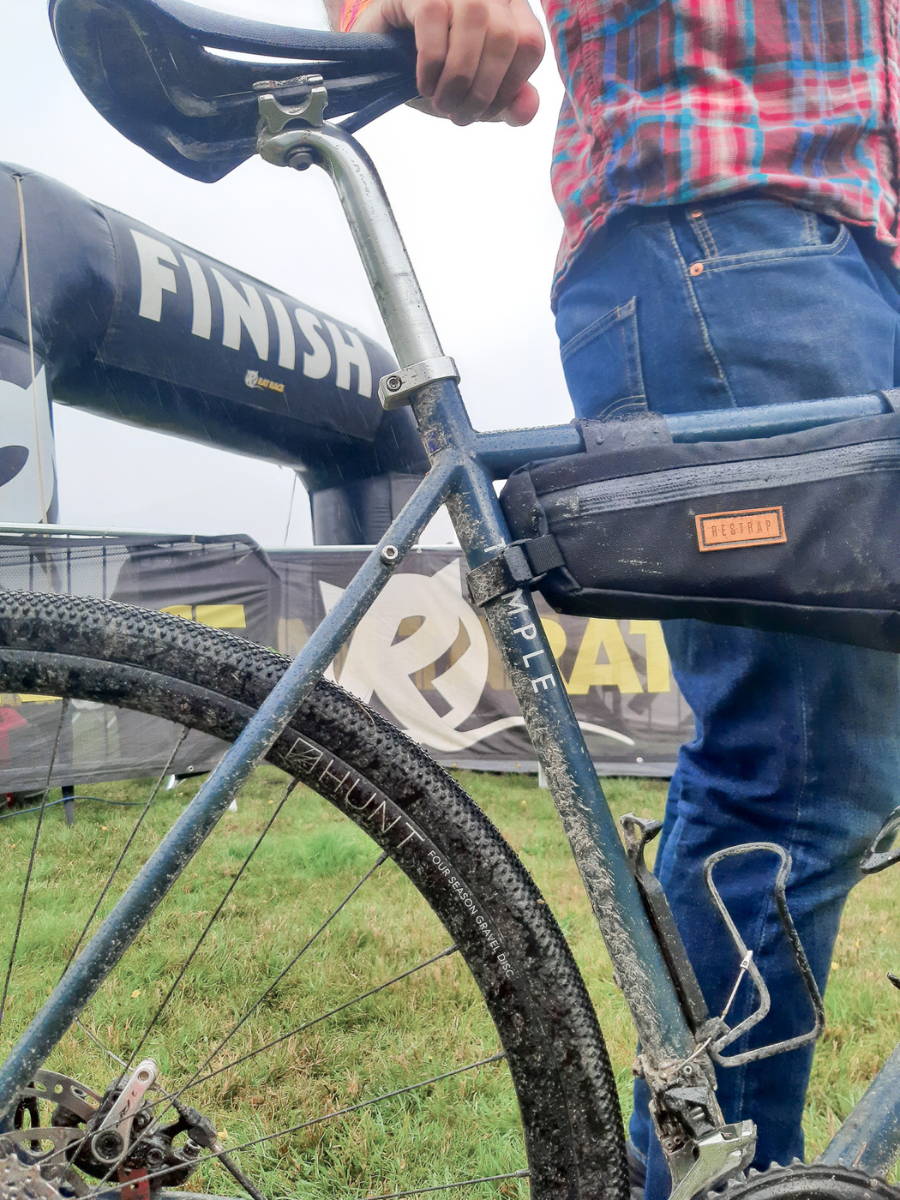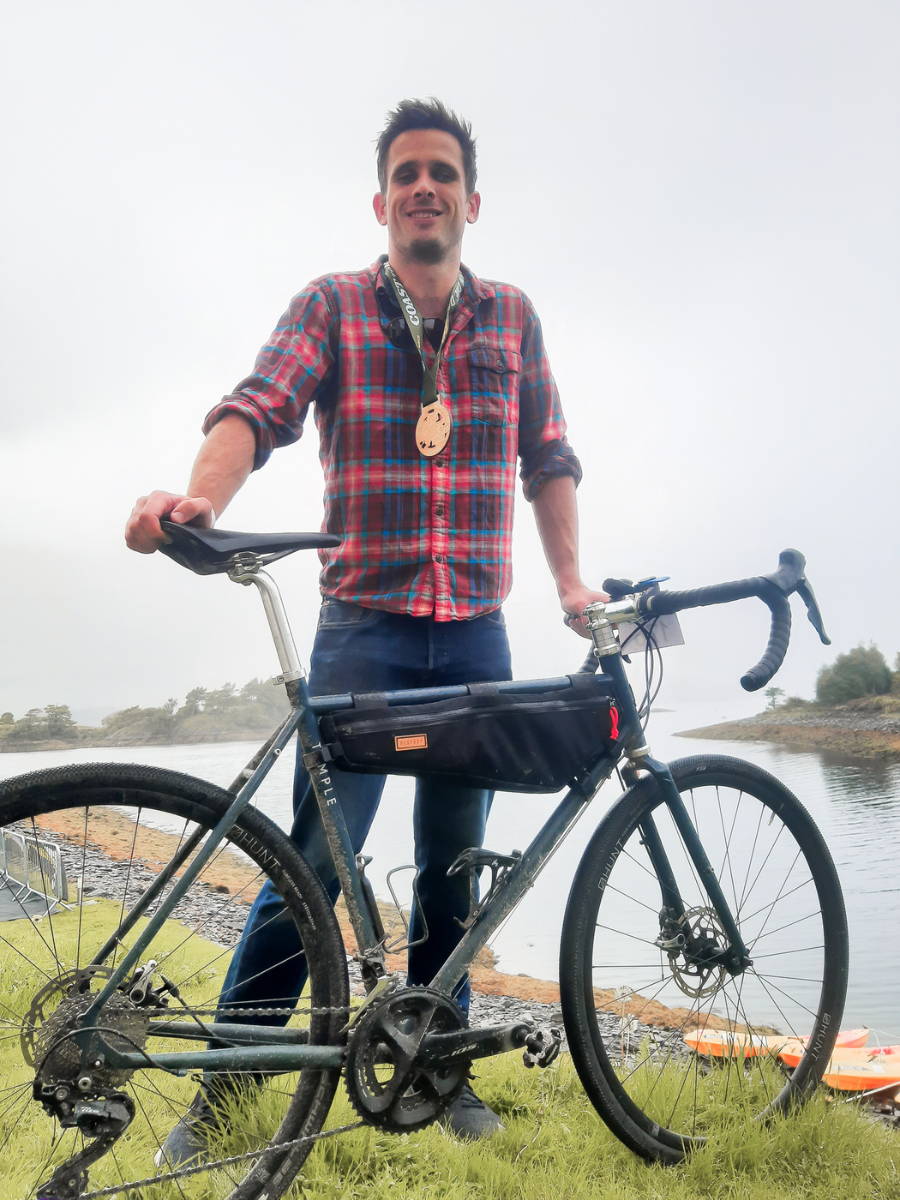 Looking back, the whole thing was a bit of a whirlwind. I had been at work in my London office on Thursday, attended a work event that evening, was up at 4:30 am on Friday to drive London to Nairn for event check-in, stayed in a small tent overnight, was up again at 5 am on Saturday for the start line, completed the event, drove the 10+ hours back to London on Sunday, and was back in time for work on Monday.
Unfortunately, my office had re-instated a full-time "return to office" policy a week prior to the event, plus there were other considerations (a dog-sitter and my partner's work schedule) to take into account, so I couldn't get away much sooner. Nonetheless, were I to do it again I would probably take the train and give myself a few more days off work to ensure I was better rested and could make the most of the trip.
I bought my Adventure Disc 2 from Temple a few years ago, and I've put it through its paces on a few different occasions. Never have I appreciated its genuine versatility so much though, as it went through (most of) it all with me. From commuting to my London office to tackling steep tarmac, muddy trails, and undulating gravel in the Scottish highlands, before returning to city usage once again - all within a few days and with the same setup. I look forward to giving this, or a similar event, another crack in the future.
Also, for those curious, I was indeed first on timing - I had started near the back of the field, and arrived at the Kayak transition station first, so was a few minutes ahead despite crossing the line alongside another.
The breathtaking Coast to Coast event takes in some of the most mysterious and wild locations in Scotland. If you're feeling inspired by James' Highland adventure and you're interested in finding out more about taking on this epic journey, find out more below.
---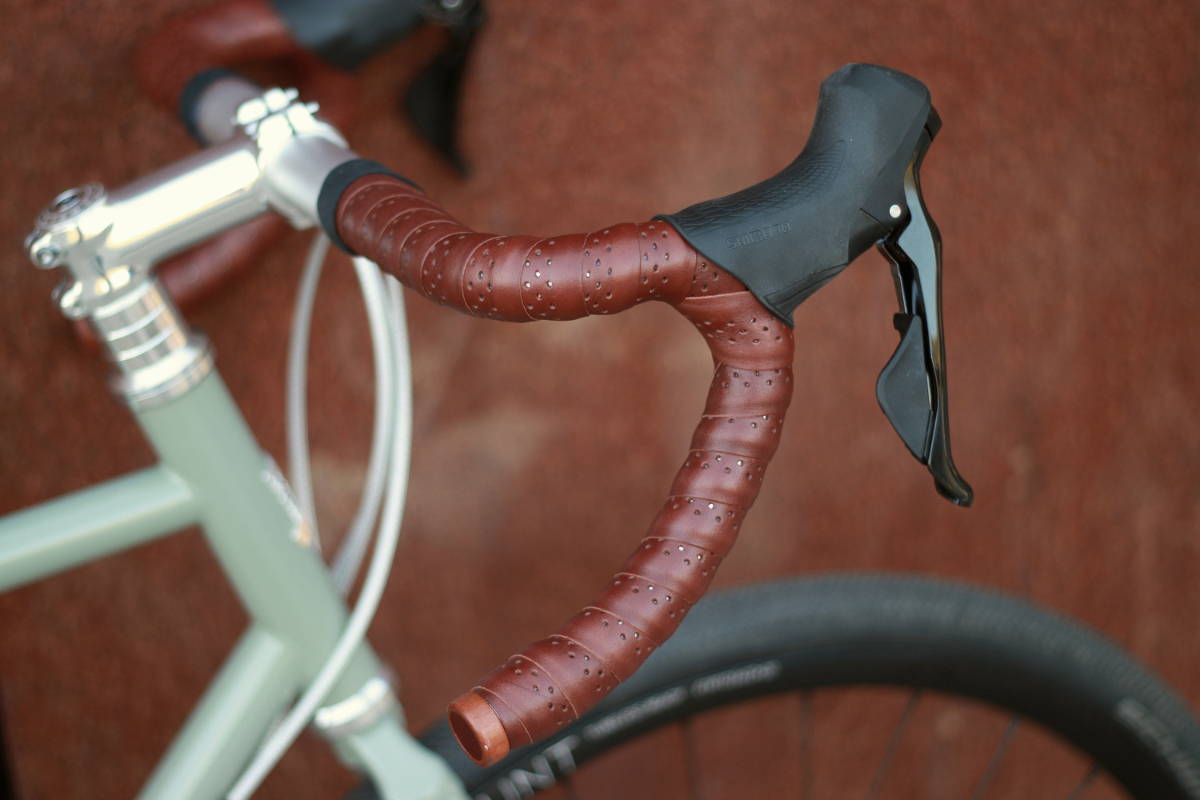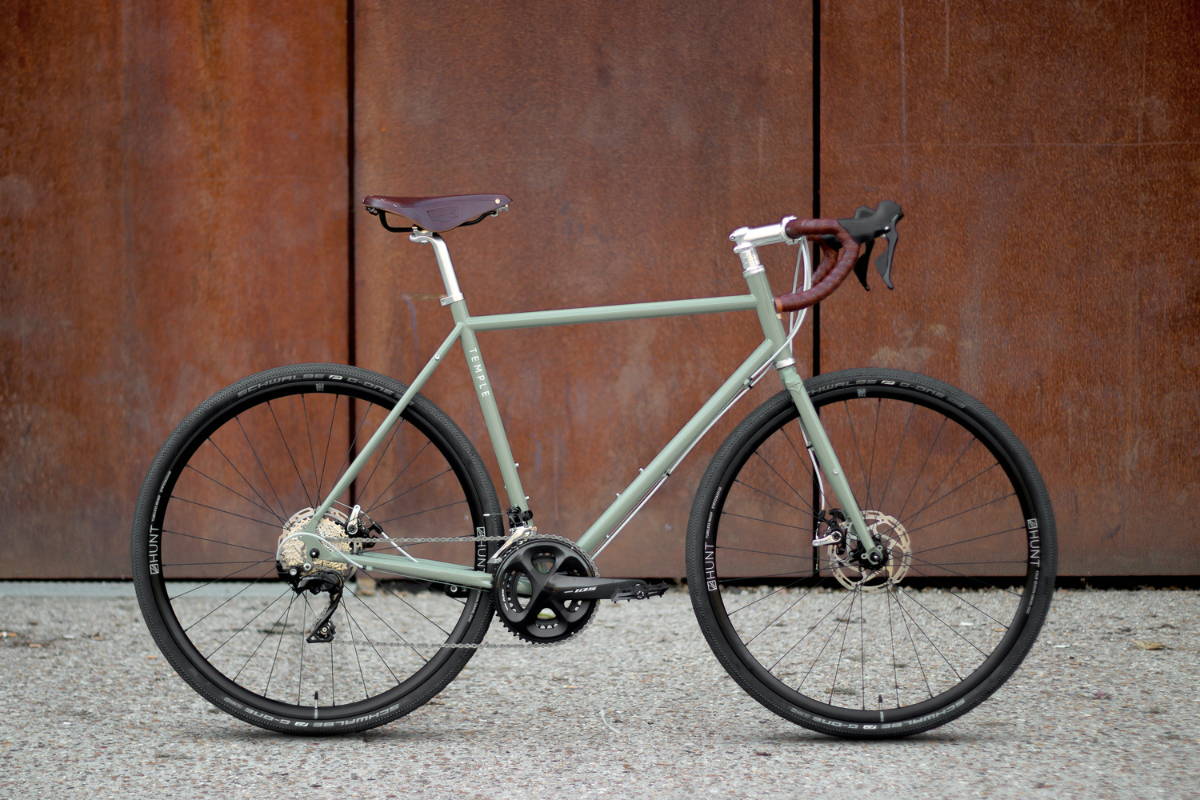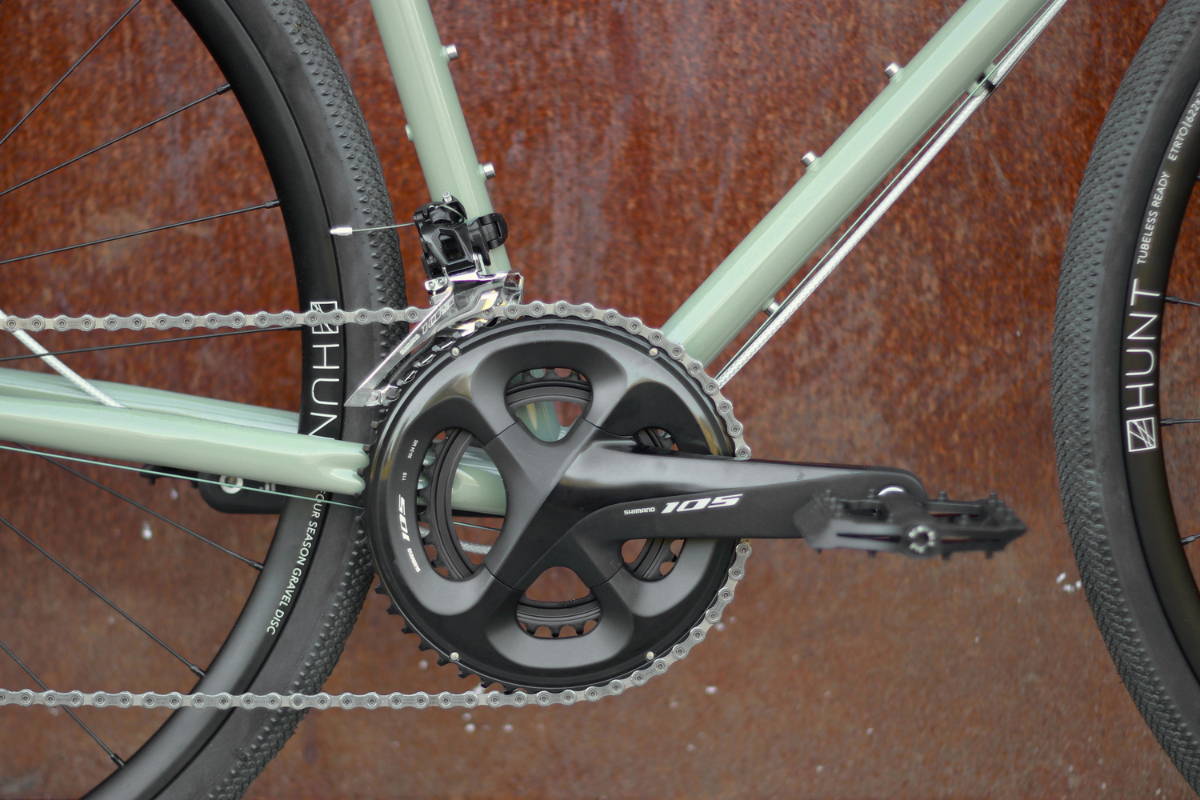 ---
The Adventure Disc 2 can do it all. Once you start riding it you'll realise it's probably the only bike you will need. The 105 groupset keeps things sporty for when you're clocking the miles on the tarmac, while the compliance of the Reynolds 725 steel frame and gravel geometry inspire confidence when you take it off the roads and onto the lanes, tracks, byways or paths.
---
---