A CONVERSATION WITH
ADVENTURE UNCOVERED & BRAKE THE CYCLE

We recently caught up with Rosie and James who make up part of the team at Adventure Uncovered and Brake the Cycle to talk about how the landscape has changed for outdoor adventures after the pandemic, their tips for exploring on two wheels, and their favourite cycling routes in the UK.
Words: Sally Hosie
Q. Adventure Uncovered aims to influence social and environmental change through sustainable adventure. Please tell us more about what first inspired you to build this community, and how people can get involved in your mission to drive sustainable outdoor adventures?

James: Rosie and I were both working in the renewable energy space and attended a lot of outdoor and adventure related events in our free time. The narrative was always the same, more about 'conquering' the issues with an often self-indulgent tone. Whilst inspiring in their own right, the ideas were out of reach and inaccessible to lots of people.

Then we saw a talk by Fearghal O'Nuallain linking his adventures with water scarcity. The difference here was there seemed to be more purpose behind his ideas beyond his own motivations to explore. This triggered me to research others doing similar 'adventures with purpose' and although the stories were hard to find at the start, we noticed so many interesting adventurers who didn't have a voice like more famous explorers.

We wanted to change this by shifting the narrative into the mainstream, and to showcase new voices and adventures that had more meaning and impact. As you can imagine, this is very much a work in progress, and we're nowhere near where we want to be!

Adventure Uncovered is all about using our online platform and events to give a voice to those who are traditionally unheard and unseen. Our current events try to emulate the stories on our website and our company values, so we mainly run film festivals, cycling adventures and more in the UK. We don't just rinse and repeat though, we curate each event to be a truly memorable experience for all involved.
Q. Have you found that people are more appreciative of the outdoors and community post-Covid? After a year locked indoors, how has the landscape changed for the adventure industry?

James: Absolutely, we just hope it will last as the country gets back to normal. There's tons of evidence that everyone appreciates and supports their local areas and communities more than pre-pandemic (even my neighbours in London have said hello to each other and made good friends on their doorsteps)! And people are far more aware about how outdoor spaces are great for their mental and physical health and are a privilege to use and shouldn't be taken for granted.

In terms of the industry landscape, it's a funny one. After a prolonged period of isolation, it's quite intense to suddenly be thrust into the outdoors with a bunch of other people, especially ones you've never met. All in all, we're hoping that ultimately, the pandemic will change the outdoor industry landscape for the better, as it becomes more inclusive and accessible for all. There's a lot of promise, we just have to wait a bit longer to see how it plays out.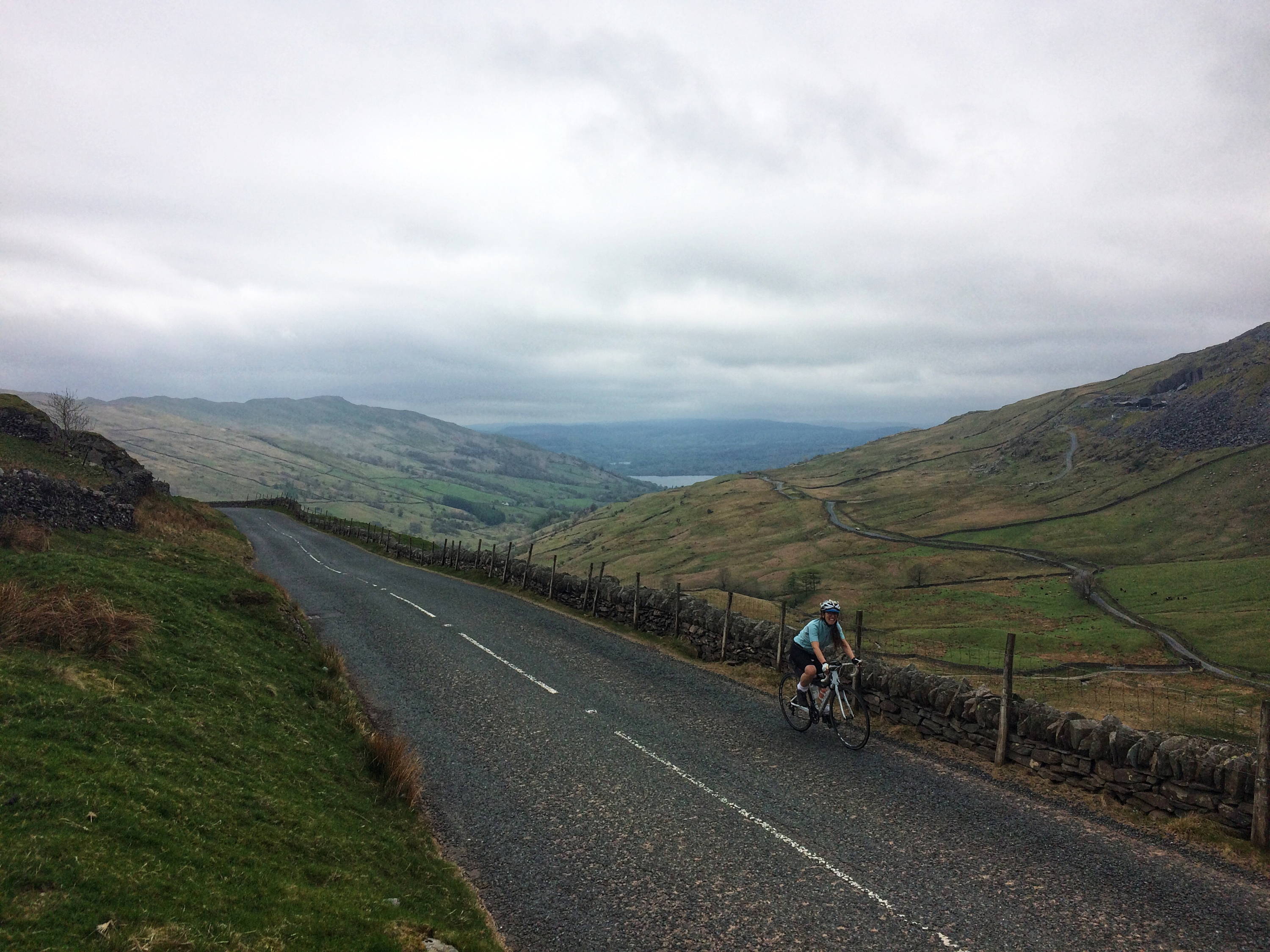 Q. You produce a series of Editions every month, focussing on different themes from different perspectives and voices (Temple was featured in your most recent 'Backyard Adventures' - read the piece here). What have been some of the most interesting stories you've heard whilst curating these stories?
James: Since we launched Editions last year (June, 2020), every story has been interesting in one way or another; there's been a great variety of angles and narratives. The most-read articles include Building a Sustainable Outdoor Community After Covid-19, a reflection on how we can use COVID-19 positively to build a sustainable outdoor community, and We Need to Stop Believing the Outdoors is Free, a reminder that we must not take the outdoors for granted and that it is not free or accessible to all.
Q. You recently partnered with Brake the Cycle to offer sustainability focused cycling trips. What are the benefits of coming along on an organised tour rather than heading off on an unsupported trip?

Rosie: The main thing about coming on an organised tour has to be the community; the people you meet. 100%.

We'll tell you a secret: Cycling isn't at the heart of Brake the Cycle. People are. It's the same for Adventure Uncovered. We do it because we love how any adventure (cycling, hiking, swimming, walking... even our film festivals) brings fantastic people together and forms a community. It's the reason we exist, always has been and always will be! That's why we've merged with Brake the Cycle; Joe and the team there just 'get it'!

So, if you want to go on a cycle by yourself, then great. It can be a real soul cleanser. But if you want to ride alongside others in a fun, social and relaxed way then come with us. You won't regret it.
Q. What are your top tips on planning a well-rounded, 'planet friendly' cycling adventure that's fun both in and out of the saddle?

Rosie: Come along on a Brake the Cycle ride! We put so much planning into these trips.. From the places we stay, the places we stop and the routes we plan. We take you through as many eco-projects and communities as possible.

But if you want to do it yourself, do lots of research. Most places have great websites and social media pages. Sustrans have some brilliant routes, as does Jack Thurston's Lost Lanes guides; there are some seriously good routes in there.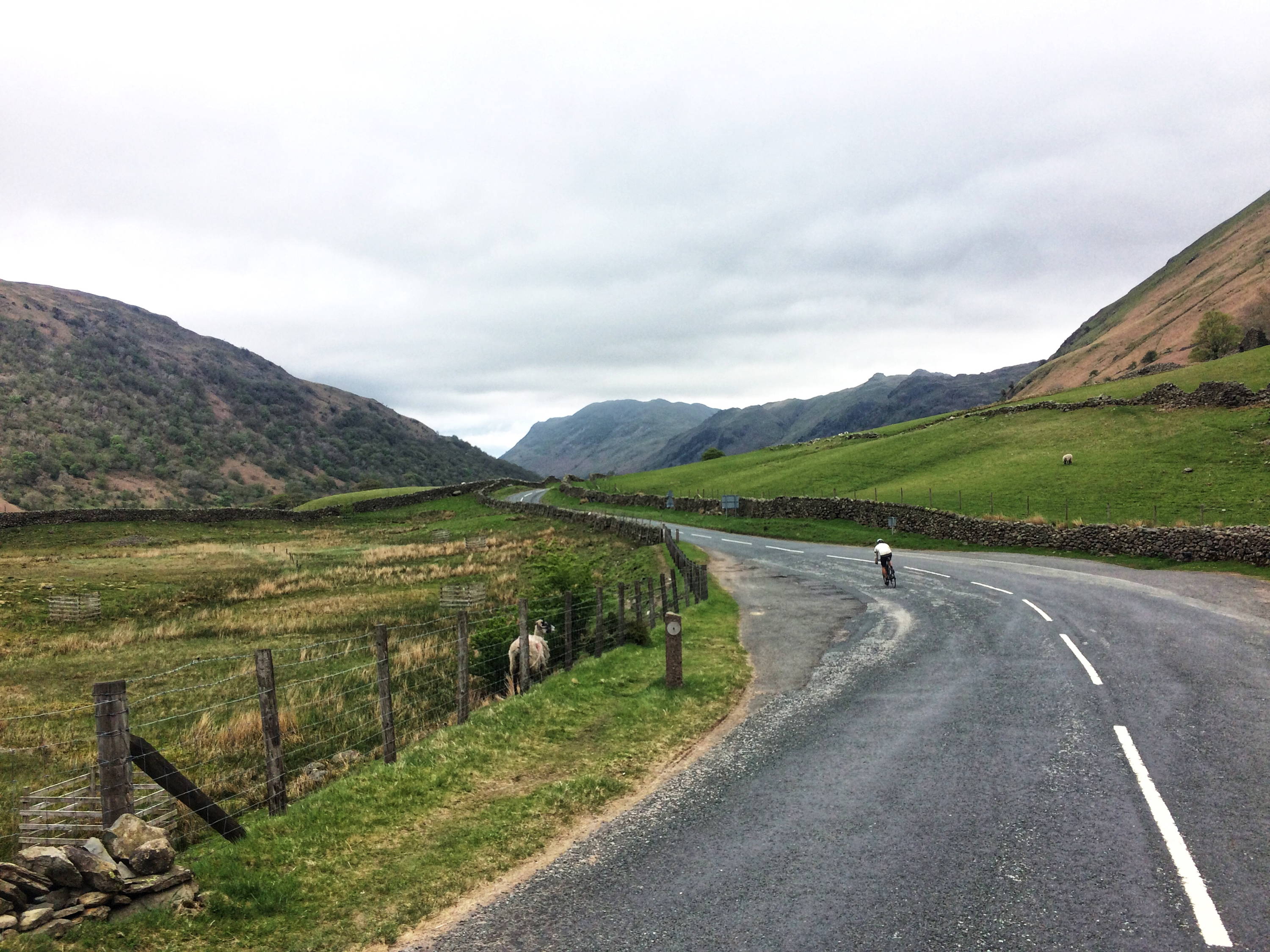 Q. What is the most important piece of kit that you never leave behind on a cycling trip (especially for those new to cycling)?

James: Well, the obvious one is a spare inner tube, tyre lever and lights, sorry that's three fairly boring ones, but an inner tube really is a priority as you could get stranded without one.

Rosie: I think it depends on where you're cycling, how long for, and what time of time of year it is. But right now, I'd say a really good snack and your swimsuit!
Q. What have been the highlights from your cycling travels/what is your favourite landscape to explore in the UK?
James: I prefer the more remote and barren places, such as Dartmoor and most places in Scotland (and at least half of the UK's national parks). Basically wherever there are hardly any vehicles and the most unique, interesting landscapes.

Rosie: Mine has to be Northumberland. Especially the stretch from Long Houghton up to Berwick. I recently moved back up there and the coastline is just stunning, and the lanes in and around Northumberland are so quiet. You can honestly cycle for hours without seeing a single car. But the Coast and Castles is easily my favourite route. I wrote a short piece on our website about why the North East is just so good for adventure.
Q. What's your favourite way to wind down after a long day cycling?

James: A good stretch, warm food and a couple of ales. Plus a good night's sleep as I'm getting a bit older now!

Rosie: If I'm spoiled then a swim in the sea and an ice cold shandy. If there's no sea or water... Then a shandy in a cosy pub!
If you want to find out more about Adventure Uncovered and Brake the Cycle, click the link below.
---
---