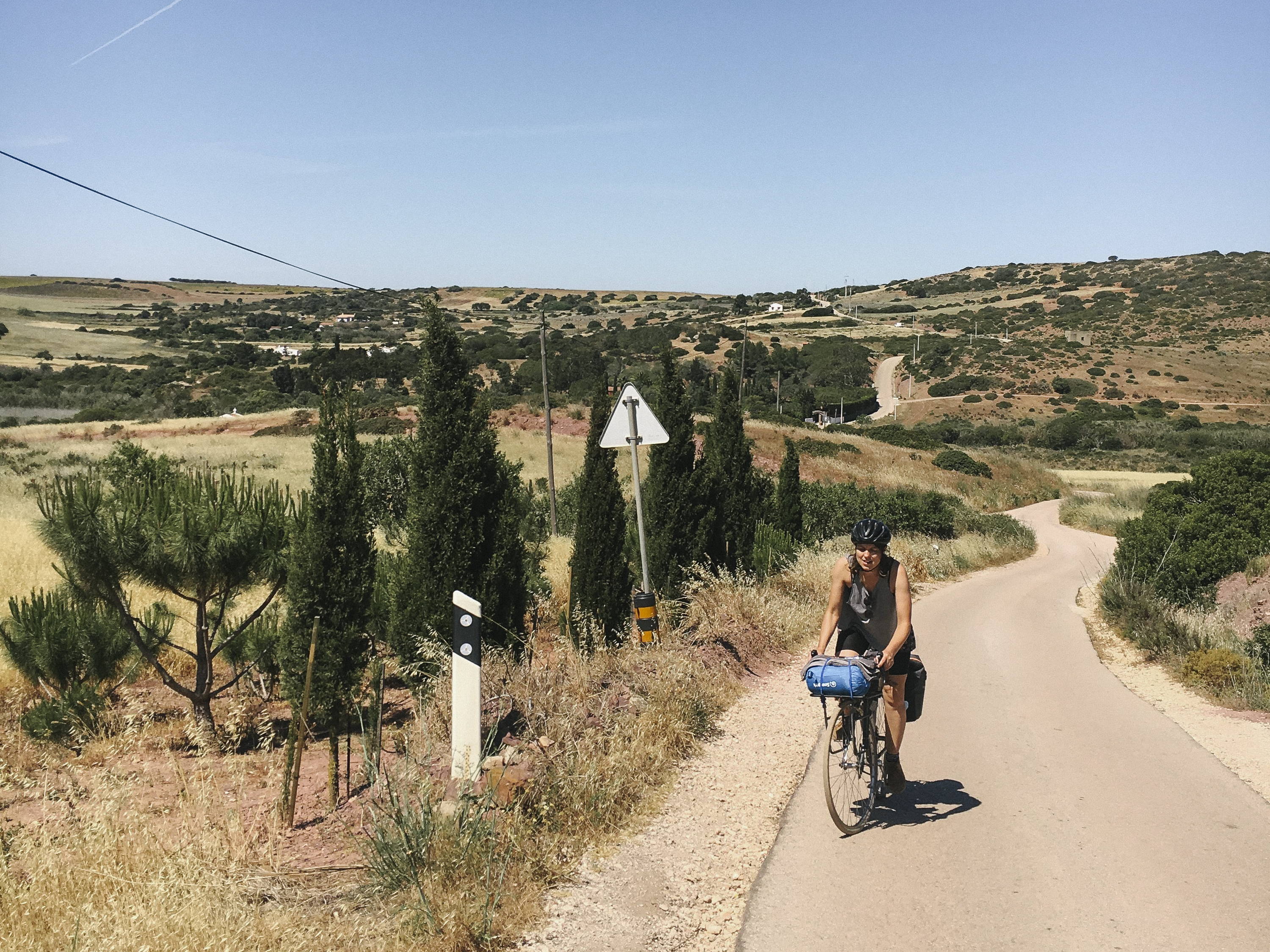 Meanders through Portugal and the Algarve
James Stockhausen is our workshop manager here at Temple and resident dirt expert. If you've bought a bike from us chances are James has had his hands on it. This instalment comes from the dust and dirt of the western coast of Portugal and The Algarve.
17th May 2019 - By James Stockhausen

---
This is tour number three. We're seasoned pros now. Gravel grinding nut cases. Weathered mules. Bum Butter addicts etc...
---
This time we fancied something a little less stressful. Lots of the three S's (Sun, Sand and Sea) and wine. We got all of the above, but we also got an absolute ravaging from the backroads and lanes in-between.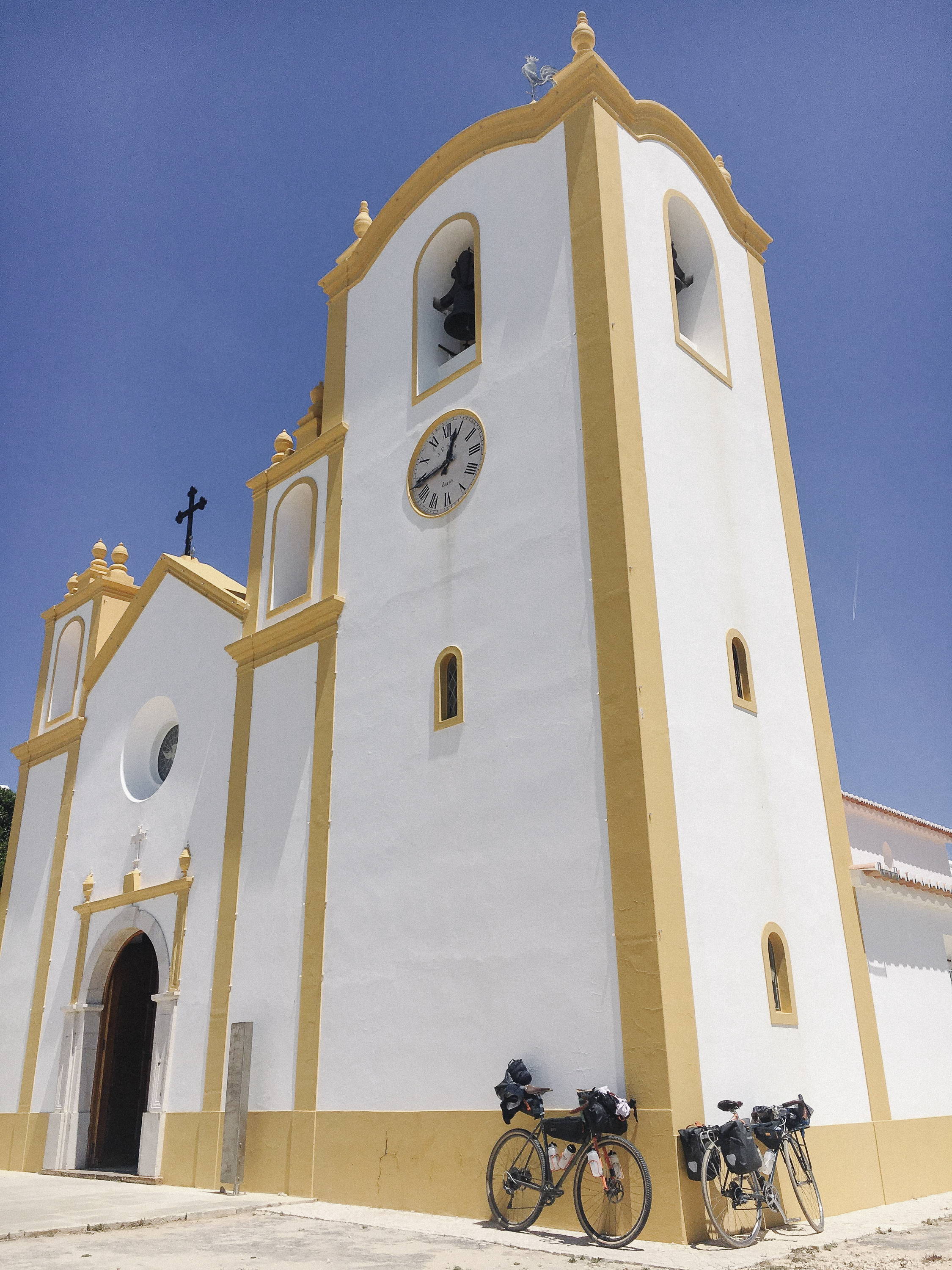 We spent the first day pretending to be real tourists, blissfully unaware of the mayhem ahead. Lisbon is a good city if you like to eat and boy do we like to eat! We were preparing our minds and bodies for the journey ahead.
The big news for this trip was the sleeping arrangements. This time we prepared for total coverage from the elements in a tent; relatively luxurious compared to our wild camping exploits of previous tours. Ours was a nifty 2 person which could fit comfortably in a handlebar bag, with a large Restrap frame bag taking care of the poles. Plus it had two porches! Feeling smug with our new set up we planned to search out cheap campsites along the way.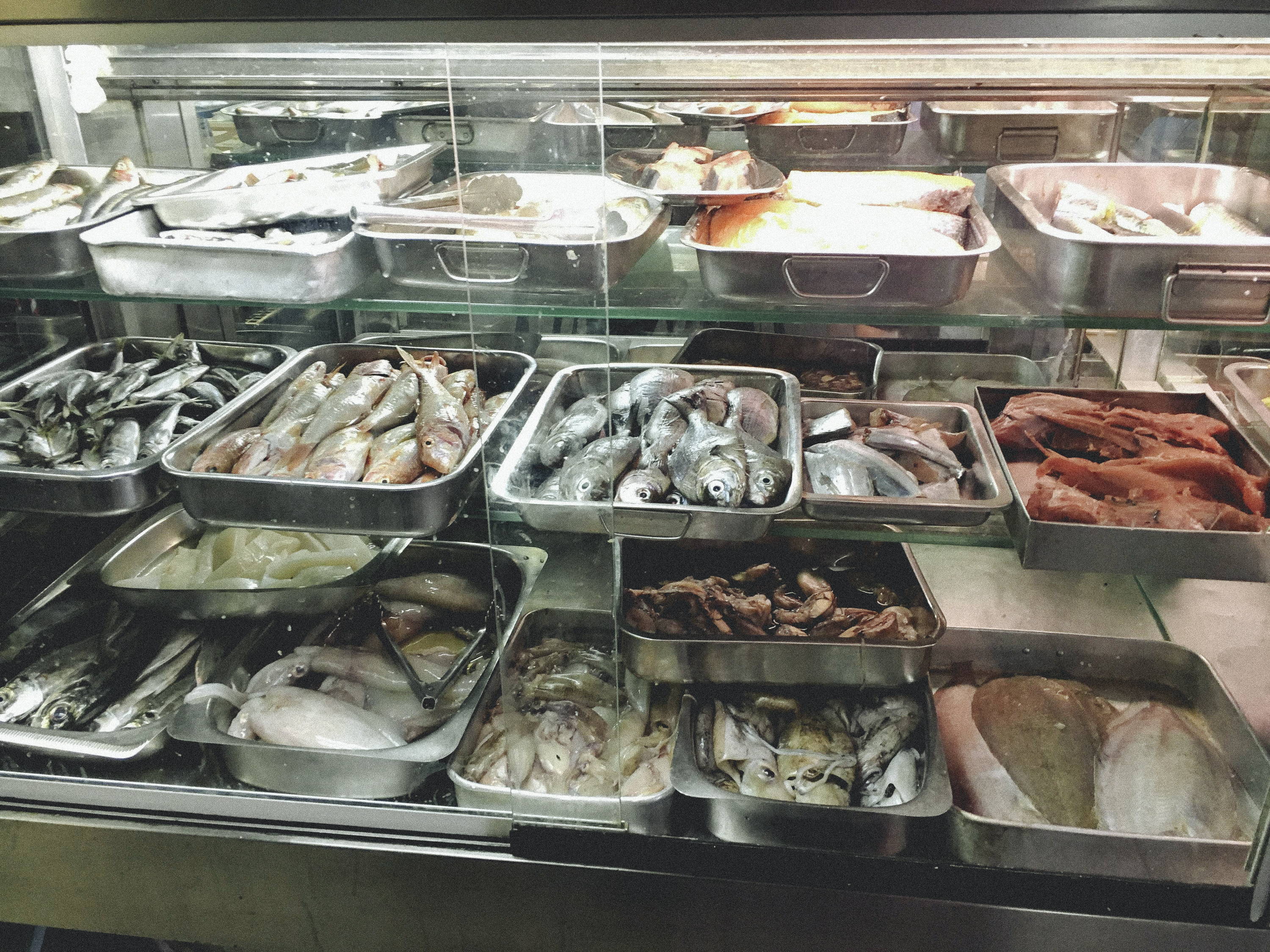 Campsite 1: Lisbon
Massive site, clearly a favourite for many holiday makers with large vans and motorhomes from all over the continent. People love sitting!
More than adequate facilities.
Eye wateringly cheap wine.
The road from Lisbon was fairly uneventful but pleasant and a quick ferry hop later we were entering the first Natural Park on our adventure, Parque Natural da Arrábida. The campsite was suitably wild:
Campsite 2: Camping Picheleiros
Seriously rugged old campsite. No way to pitch a tent with pegs. Rocks will do...
Very basic facilities with a slightly abandoned vibe, but excellent food, which was seemingly whatever they had in the fridge at the time.
Back on the cork tree lined road and one last ferry over to the Tróia Peninsula. This place was supremely uninspiring and seemed to be endless identical holiday homes, mostly empty. The scenery was relentlessly monochrome but the roads were nice and smooth and we made progress quickly.
Campsite 3

I can't remember exactly were it was, but I do remember that it was a very, very long way.
Benfica won a big football match on the TV in the restaurant and it seemed suitable to celebrate with lots of cheap wine.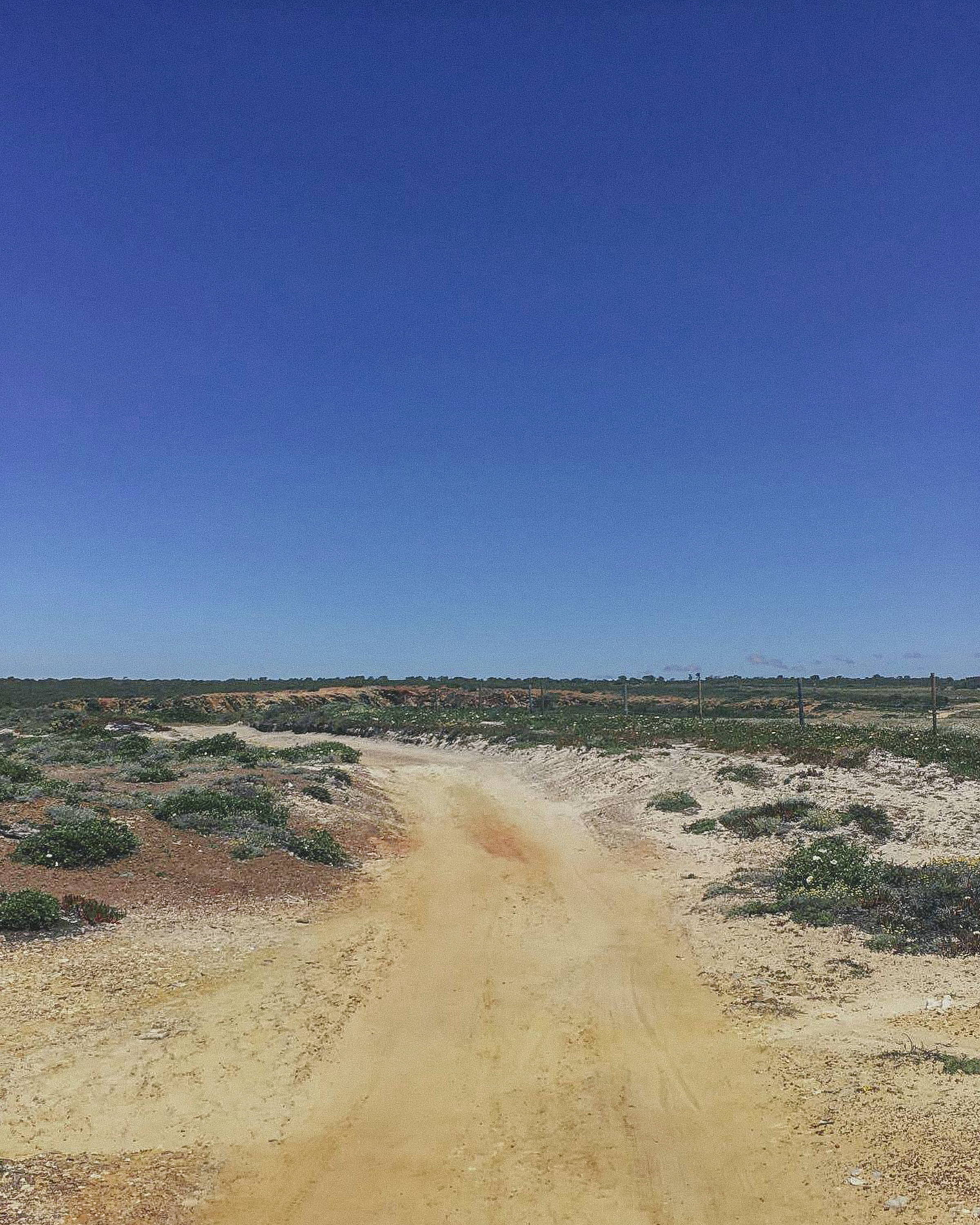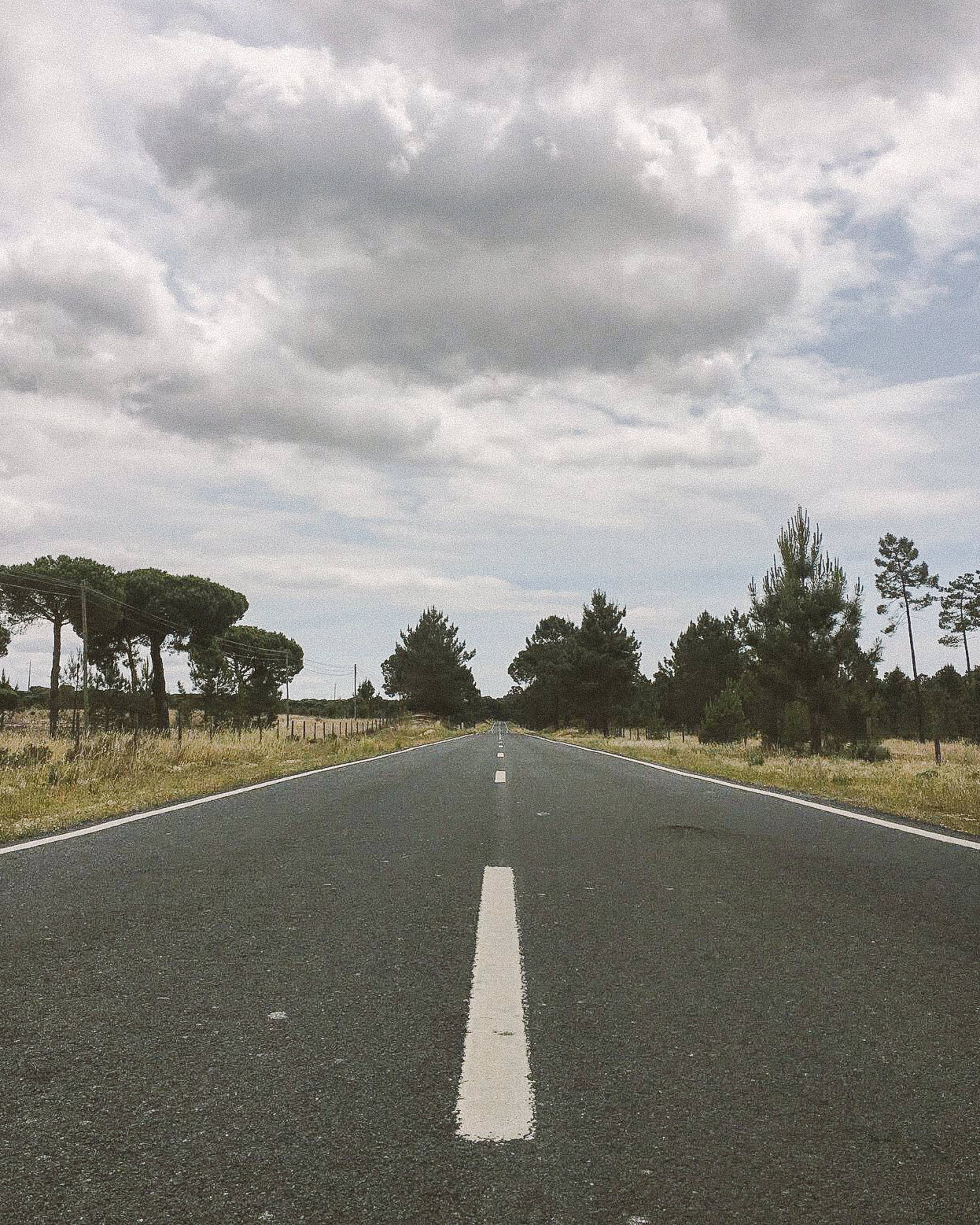 ---
"We were in the groove now and the scenery would not let up the whole way down the coast. The sun was out now and it was getting hotter by the day."
---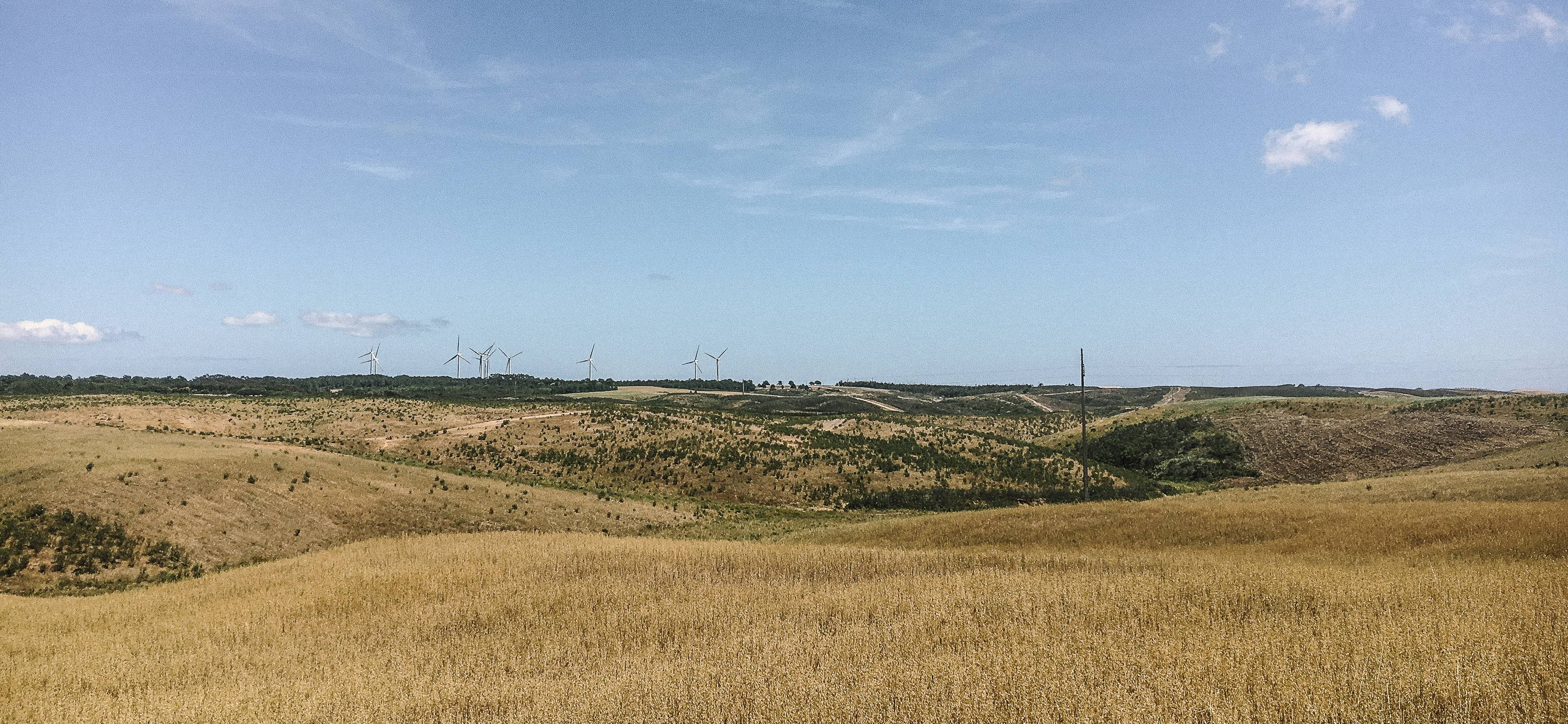 ---
Iridescent succulents thrived along the cliff tops and when we backed away inland the flora would change completely to meadows of wildflower or corn, divided by roads lined with gum and cork trees. In between lurked sandy, near impassable back roads which our route planning app Komoot has kindly included on our journey South.
Komoot may have had a thing for dune-esque back roads but also delivered gravel in spades! Gravel turned to rock strewn descents at times, more suited to a full blown mountain bike, but we rattled onward anyway , fully loaded, content with the incredible scenes to be had whilst following these questionable detours. The incredible variety of terrain and scenery was an absolute joy to navigate, if not a bit sweaty.  
My Adventure Disc was more than happy on these wild roads. I'd equipped it with some beefy 43c Rock N' Road tyres to help smooth the worst of the bumps. That extra tyre volume along with having also set the tyres up tubeless meant I could run much lower tyre pressures without the risk of getting pinch punctures further smoothing the bouldery backroads we encountered. Unfortunately, Rosie's Adventure Tour was equipped with no such luxuries, but with a gentler hand it would make its way through the rough stuff without much complaint, bar the occasional push.
---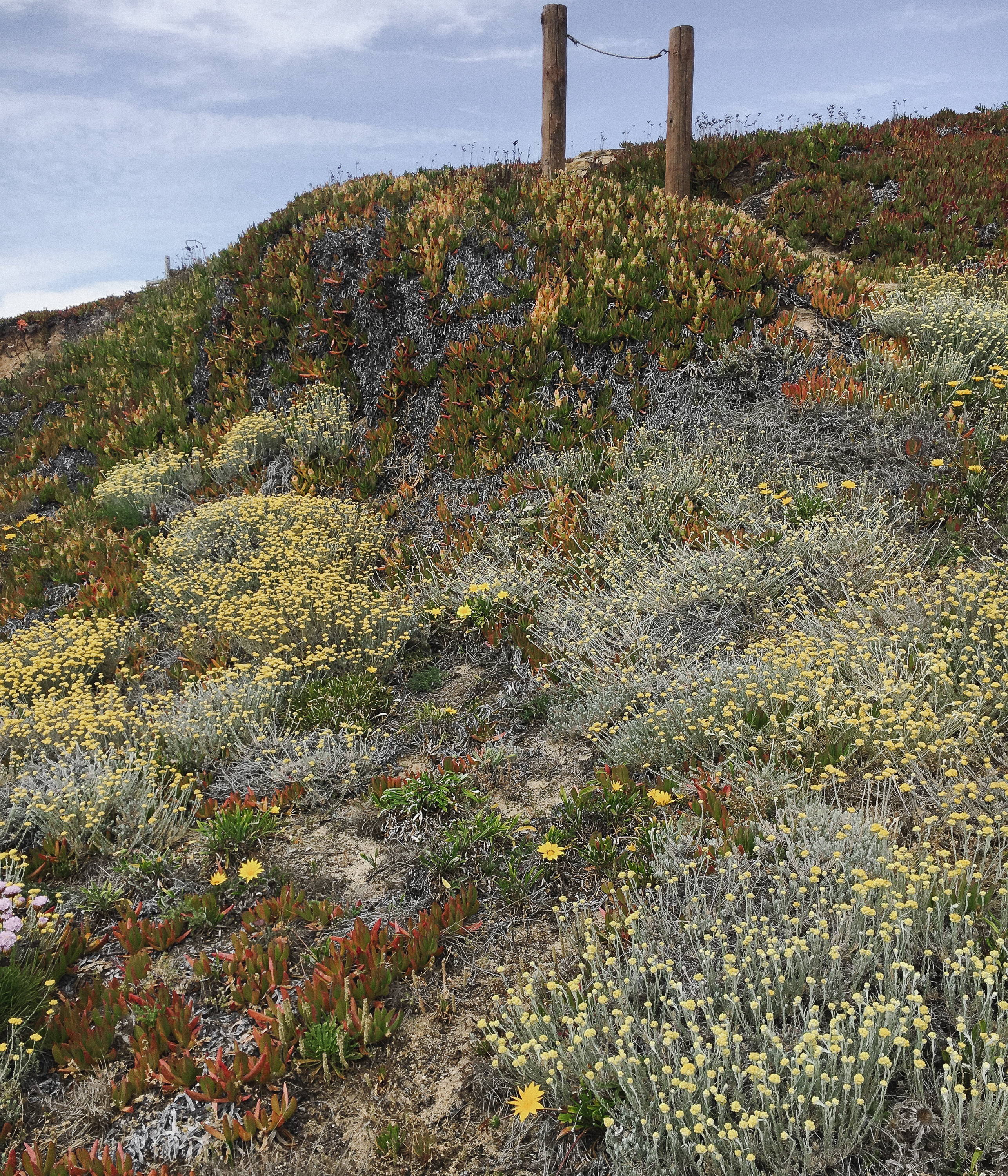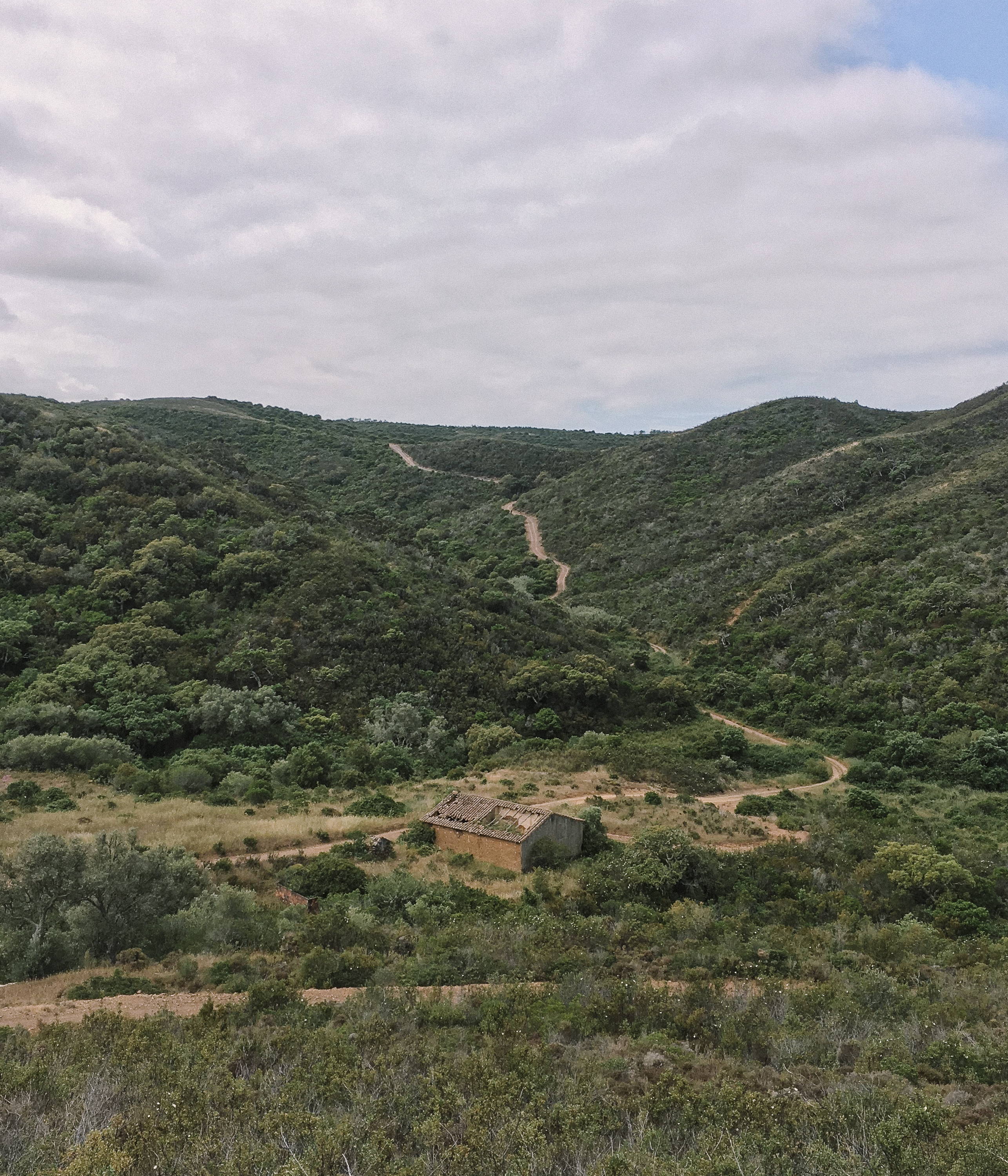 ---
We were in the groove now and the scenery would not let up the whole way down the coast. The sun was out now and it was getting hotter by the day. The campsites all blurred into one at this stage and had settled into a consistent standard which I would describe as cheap and excellent. Our tent provided us with enough rest to tackle the day's route, far better than the bivvy or bust approach of our last tour.
---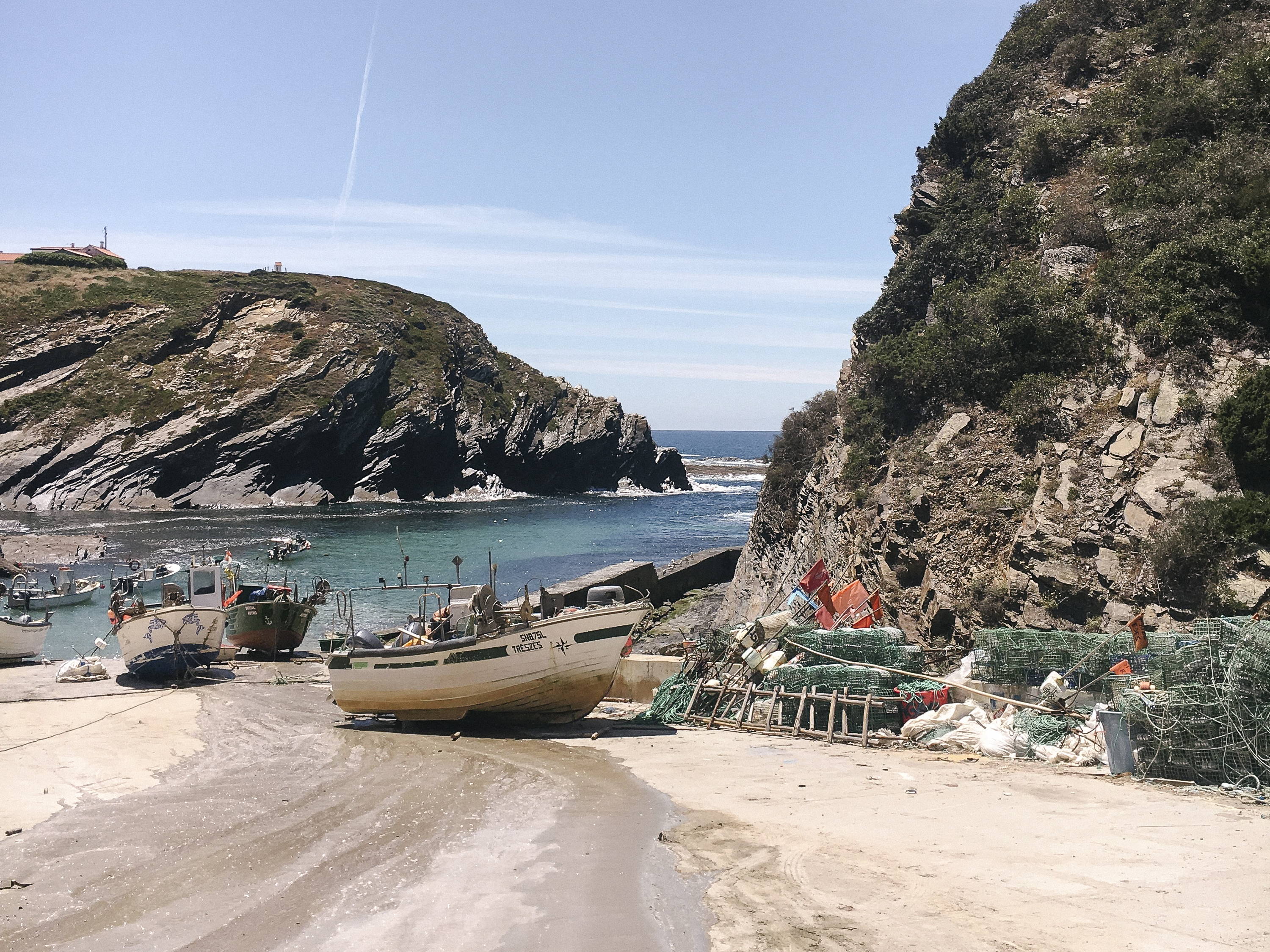 ---
Once we reached the South Westerly most tip of the country we turned our wheels West, toward the infamous Algarve region. The route remained similarly beautiful and wild, that is until we hit Lagos, were we were thrown into the hustle and bustle of the tourist heavy roads. Navigating these towns on busy roads was a shock to the system after our remote passage through the Natural Park, but we benefited from the plentiful beaches and took every opportunity to dip into the ice bath sea.
---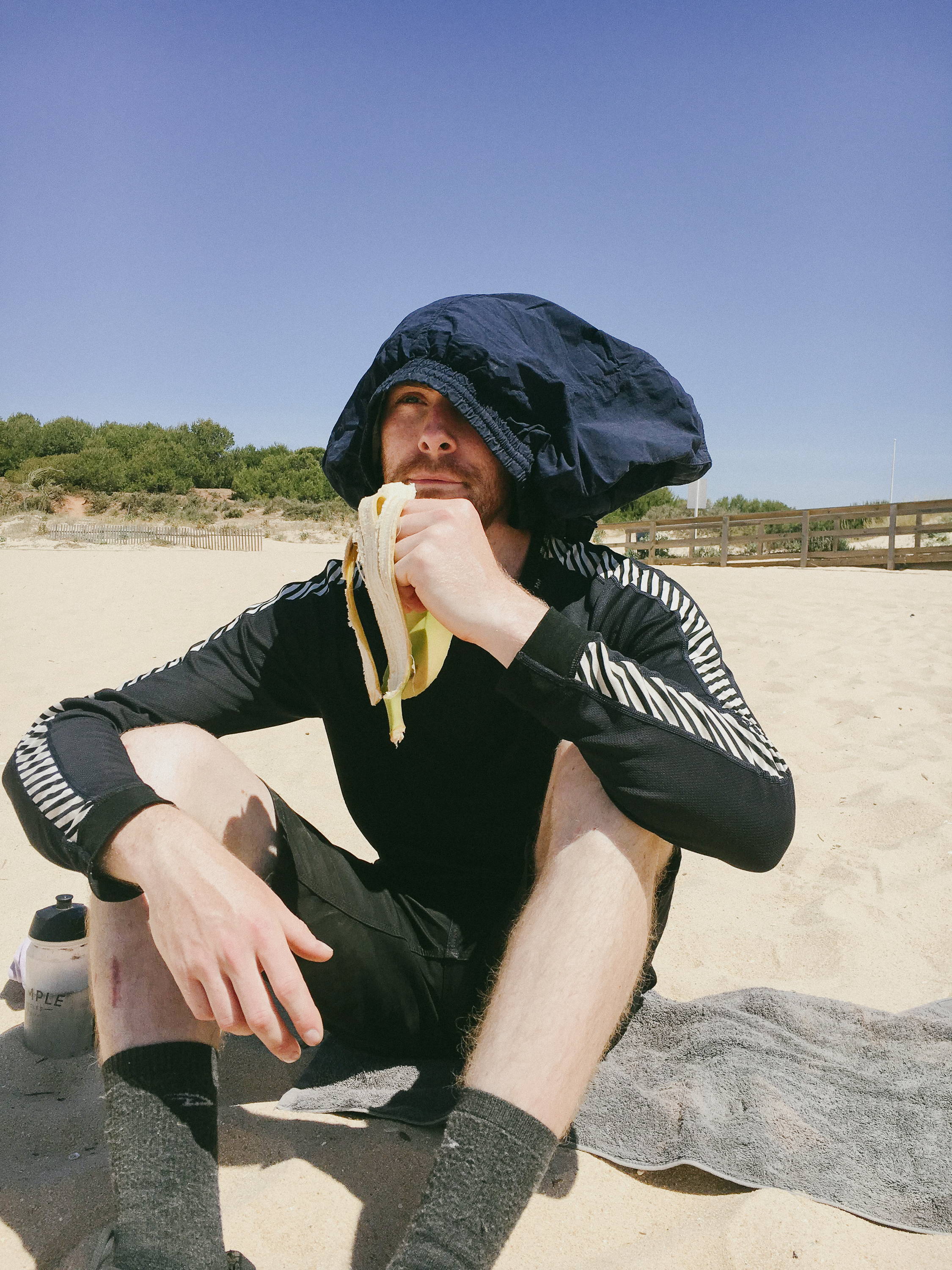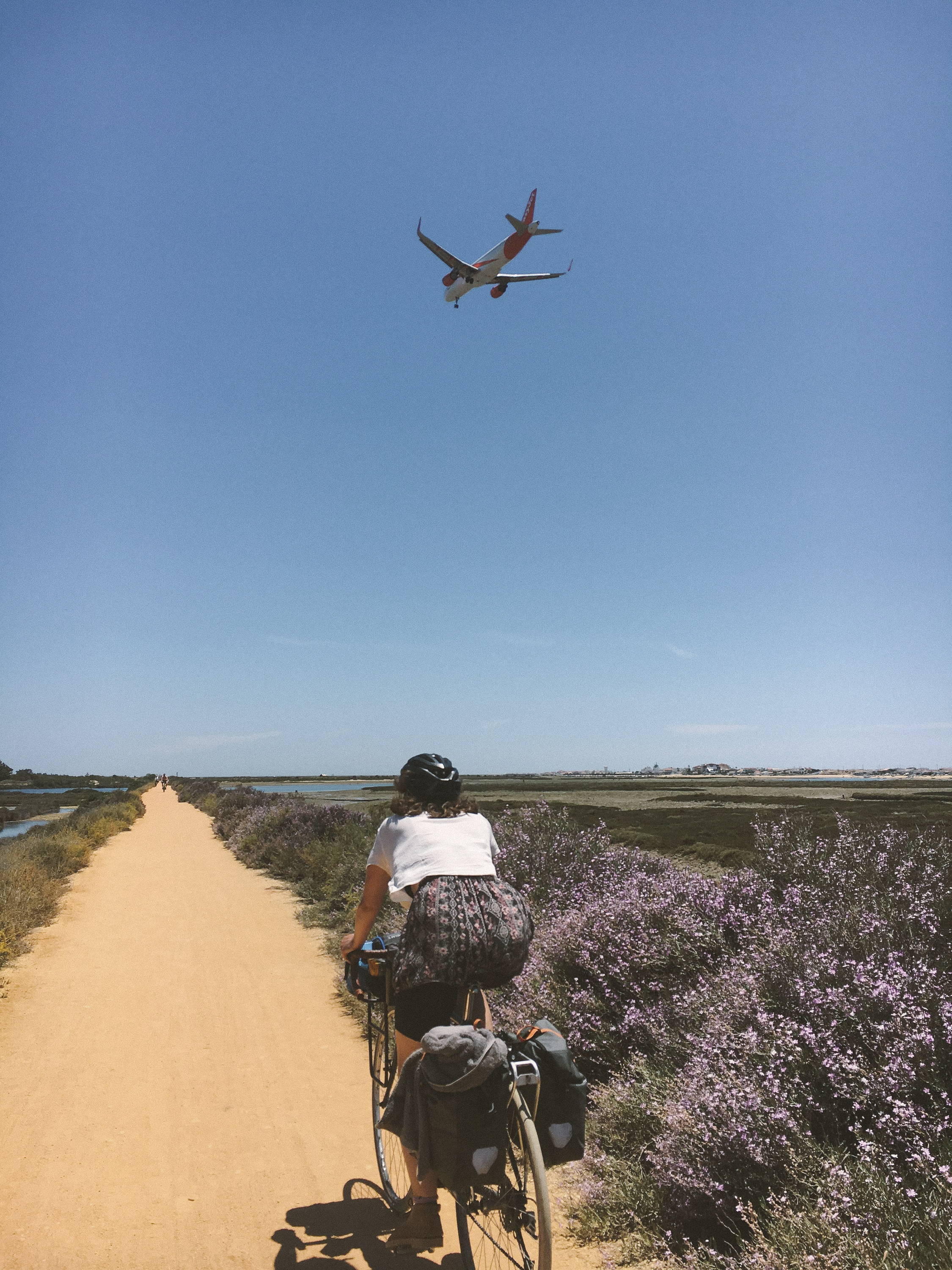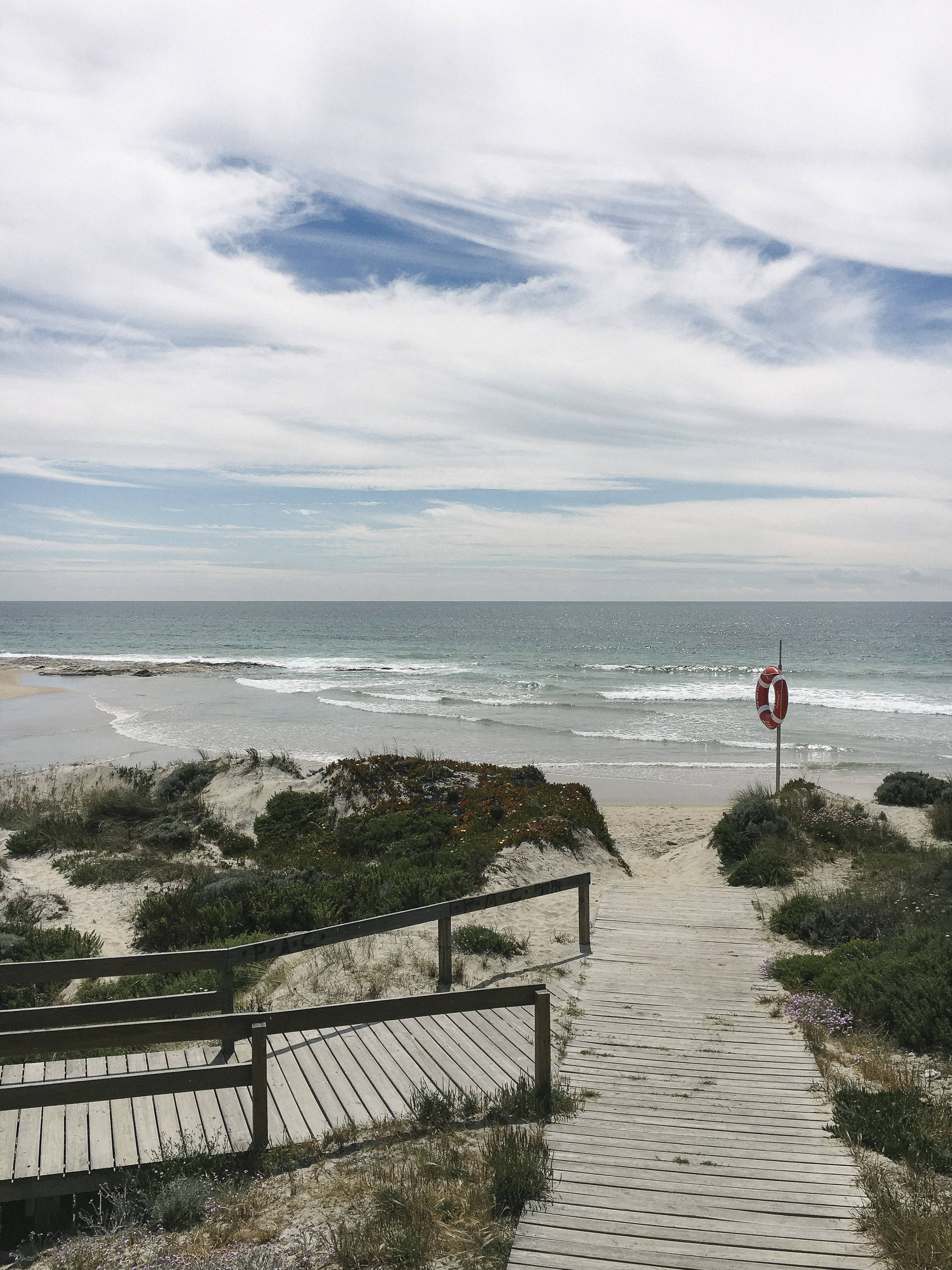 But it all had to come to an end and the inevitable passage of time found us rolling into Faro, our final destination of the trip. The end of a trip is
always
the most
unglamorous part rushing around to find a bike shop with a suitable boxes to trust that our precious steeds will survive the return flight home. Luckily for us Faro is a popular destination for many road cyclists so getting the boxes was relatively

straight forward and after a couple of Facebook messages to some local shops we were all set.  
Reflecting on our tour I can safely say: tents are great, bikes are lovely capable things and Portugal will be receiving a visit from us again!