BEHIND THE DESIGN: OUR FRAMES

Since day one, we've worked with Reynolds Tubing, a historic bicycle tubing maker from Birmingham to create frames that are strong, lightweight and designed to last a lifetime. Read on to find out more about why we chose to use steel tubing for our bikes, and the inspiration behind their design.
Words: Sally Hosie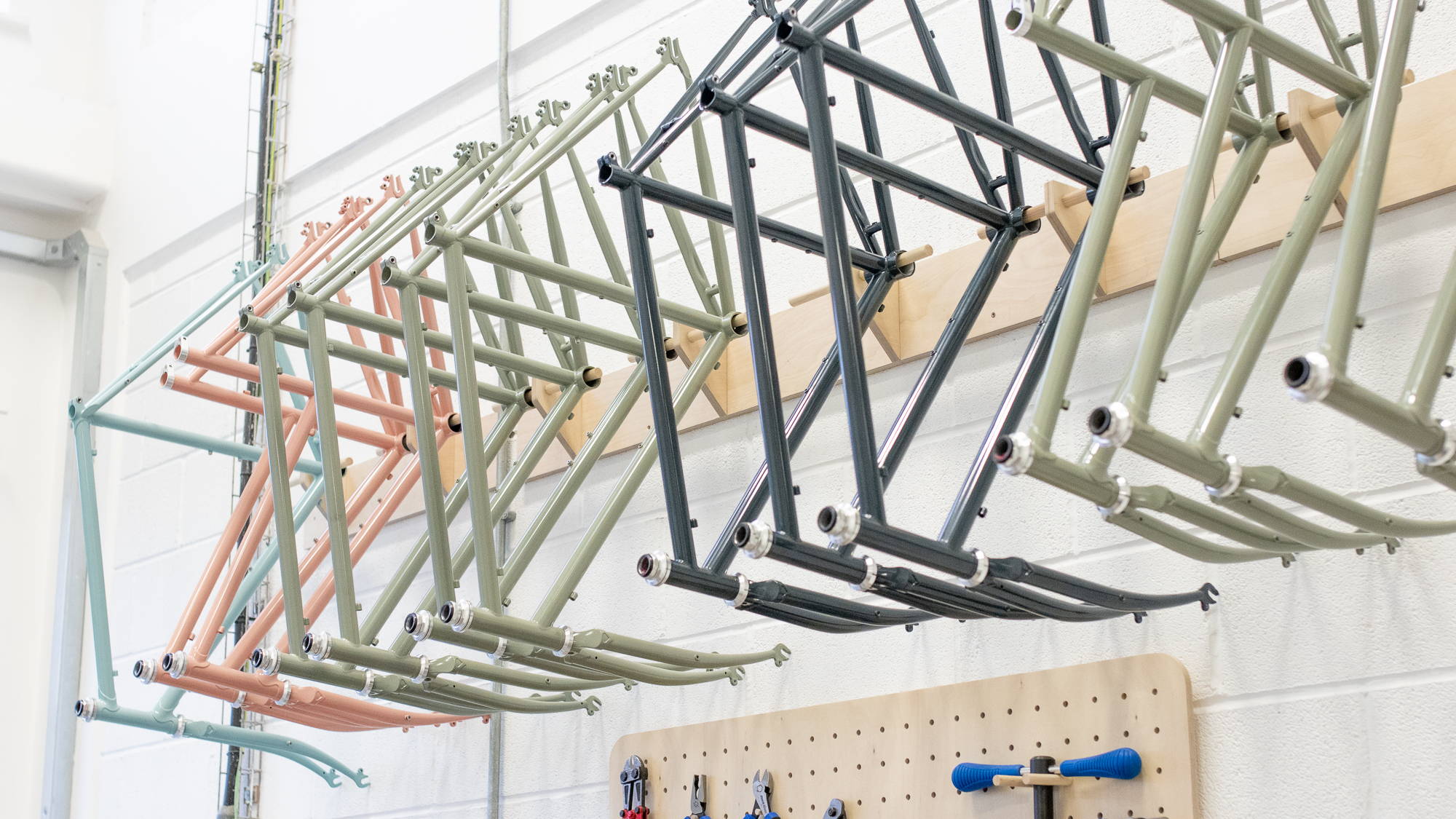 Steel is an incredible versatile material, which is why each of our bikes is made from high quality Reynolds steel tubing.
WE BELIEVE BIKES SHOULD BECOME VINTAGE
Matt started Temple after spending his university years repairing vintage bikes from the 60's to the 80's. He grew to love their dependable and elegant designs, and so, in 2014, he saw the potential in creating something from scratch and went about designing the perfect bike. He combined what he loved about vintage bikes with the advances in materials, manufacturing and technology that have since filtered into the bike world.

The result? A versatile range of bikes that each possess the timeless aesthetics of the old classics combined with brand new sustainable materials and technology that out-performs much of the competition.

---
Ever wondered how to design a bike? In this short film, our founder Matt tells us more about the design principles behind our Classic Lightweight.
---
As our frames have evolved over time, one thing has remained constant throughout various design iterations, that is, our core material, Reynolds steel tubing.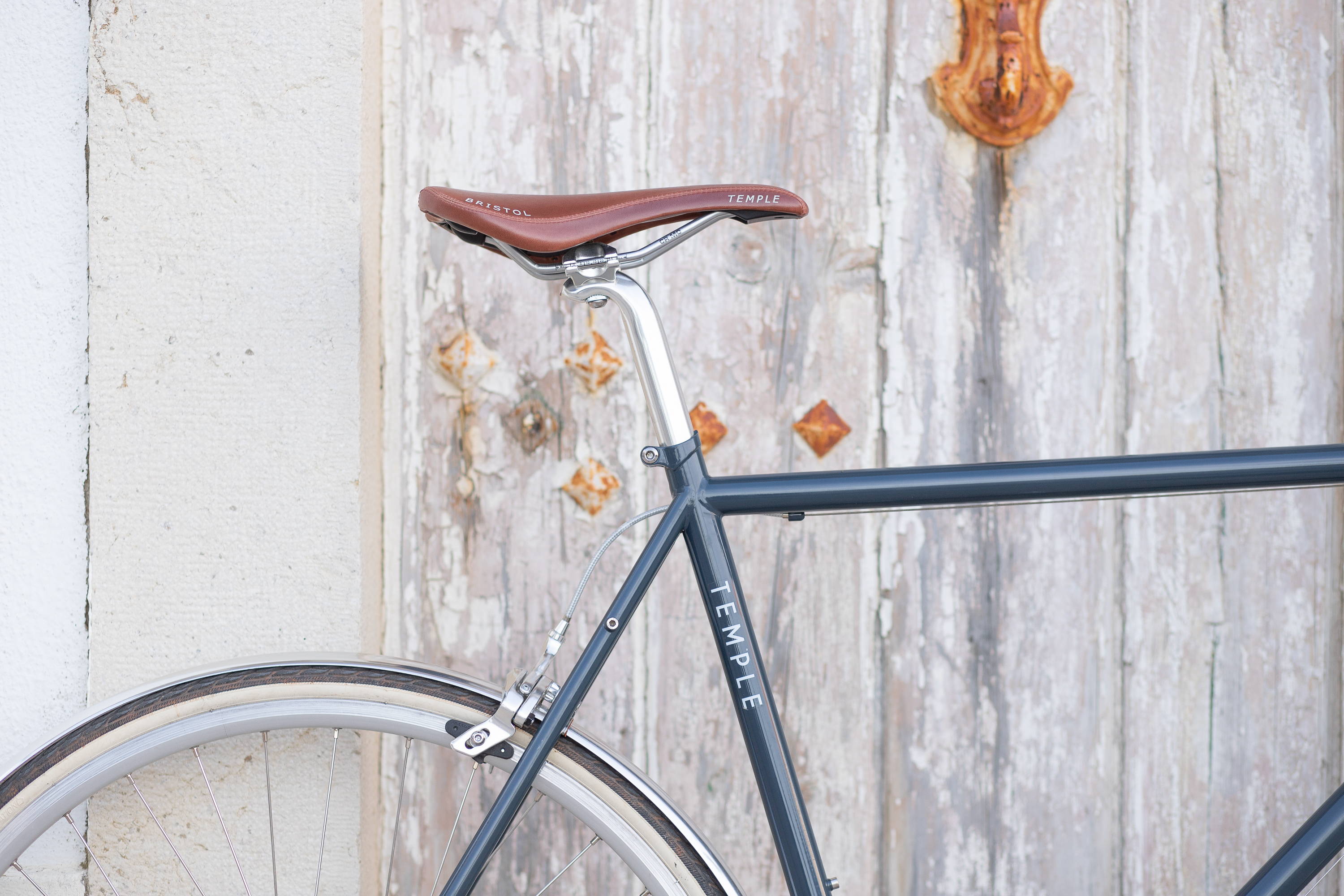 Our bikes were inspired by vintage steel framed racing bikes. Steel allows us to design lightweight, beautiful machines that will stand the test of time.
---
Steel is an incredible versatile material, and it's actually perfect for making bike frames. The majority of modern bikes are manufactured using aluminium or carbon. Whilst these materials are good options, neither have the versatility and longevity that steel offers.

Aluminium is a popular choice with bike manufacturers as it's relatively cheap to produce, meaning they can offer lightweight bikes that are really affordable. The problem with making bikes from aluminium however, is that the frames are pretty stiff, making for an unforgiving and bumpy ride. You may find that every tiny imperfection in the road is felt through the handlebars, which is far from ideal for a long day in the saddle.

Bikes made from carbon fibre are really lightweight, comfortable and quick, hence, you'll see a lot of carbon racing bikes. However, they tend to be very expensive and surprisingly fragile, so you may find yourself throwing away your pricey machine after a little while (frustrating for both your pocket and the environment).

We believe that building bikes from high quality steel tubing gives you the best of both worlds. Steel is durable and super comfortable to ride and compared with other heavy metals, it has an excellent strength to weight ratio (plus it's much more affordable than carbon fibre).
 
---
---
THE HISTORY OF REYNOLDS STEEL

Since the beginning, our frames have been made from traditional Reynolds Steel - a Birmingham based who design, develop and manufacturer steel tubing. Reynolds is one of the oldest bicycle material companies in existence. They specialise in butted steel frame tubes, exclusively for the manufacturing of high quality bicycles.

Reynolds first began producing bicycle tubing back in 1902. However, during the First World War, they started producing tubing for military bicycles and motorcycles, allowing them to expand their production hugely. After helping with the war effort, they went on to develop high manganese tubing (a steel alloy, known for its high strength and durability). This particular tubing has since become iconic in the cycling world, ridden by cyclists all over the world, including Tour De France winners Charly Gaul in 1958, Jacques Anquetil with a Reynolds-tubed Gitane in 1964, and Eddy Merckx on a private-label DeRosa in 1969.

Over the years, Reynolds have continued to innovate, bringing the first heat-treated tubing to the market. Heat treating steel tubing increases its strength without adding any extra weight, making it perfect for adventure bikes (hence, our Adventure Disc frames are made from heat treated 725 Reynolds steel).

A steel bike will last you a lifetime if it's well cared for, which is why you still find so many classic steel racing bikes made from Reynolds steel on the streets today (just look for the frame sticker).

You can watch a film we made at the Reynolds factory here.
---
A Swiss army knife. Timeless yet progressive. Years of testing and refinement has created the Adventure Disc range.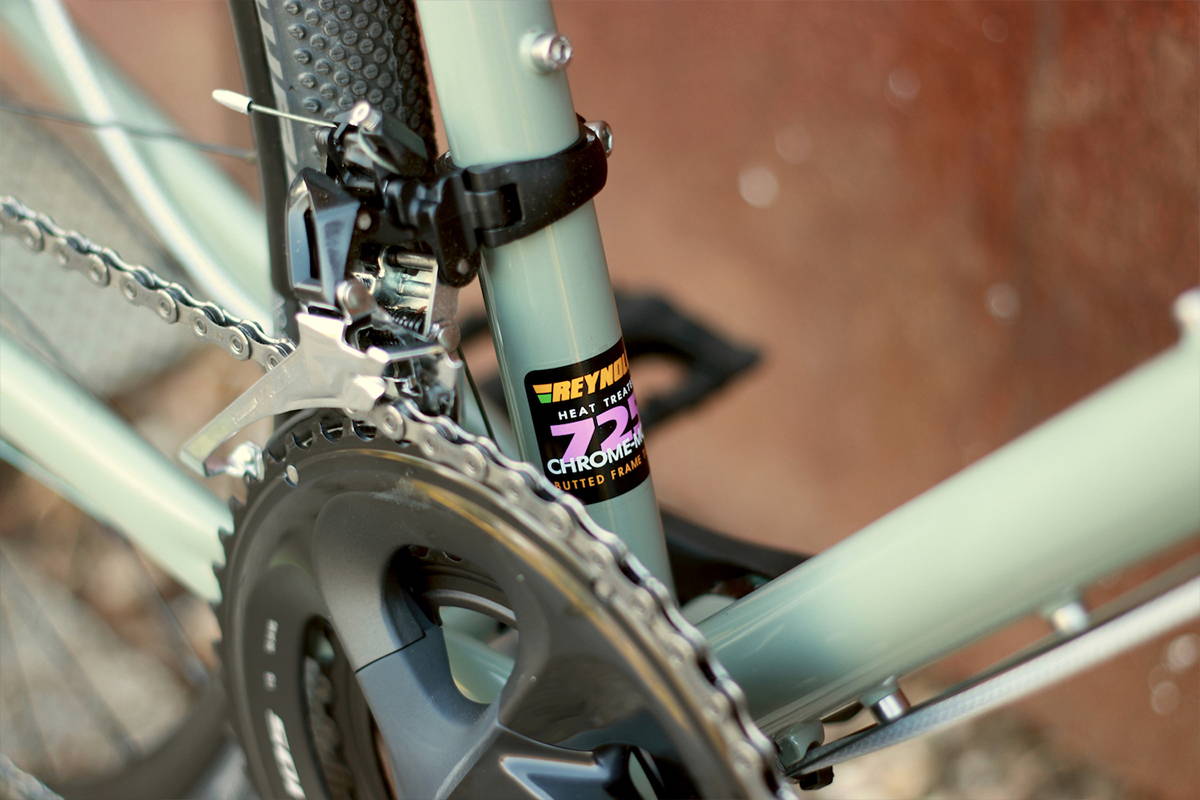 Our Adventure Disc frames are made from heat treated Reynolds 725 steel for extra strength. These Reynolds frame stickers can be still found on lots of vintage bikes today.
Reynolds 725:

Our Adventure Disc frames are made from Reynolds 725 tubing, a higher grade of heat-treated steel for an even stronger ride. You can head far off the beaten track with confidence, and in the sort of comfort only steel can provide.
Discover more about our Adventure bikes and let us help you choose the right model for you in our Temple Journal piece.
---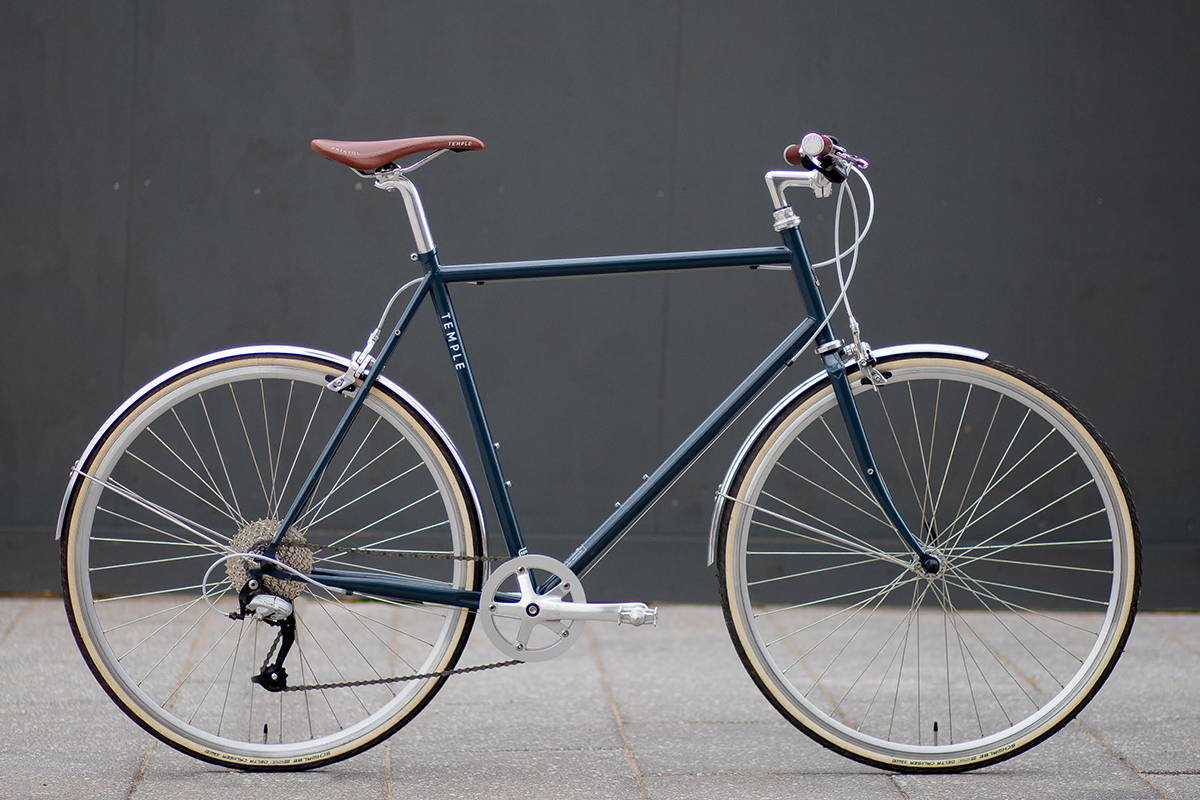 Everyday cycling done right - beautiful, simple and versatile design for riding in all weather. The Classic is a joy to ride and suitable for navigating city streets or countryside trails.
Reynolds 520:


Our Classic and Step Through frames are made from Reynolds 520 double butted tubing, creating the sort of comfort only steel can provide.

Both frames have carefully considered geometry, making for a stable and tactile ride, along with an elegant fork with a subtle curve to add a certain amount of flex (and far more forgiving on bumps in the road). This is where engineering meets the perfect materials for optimum performance.
---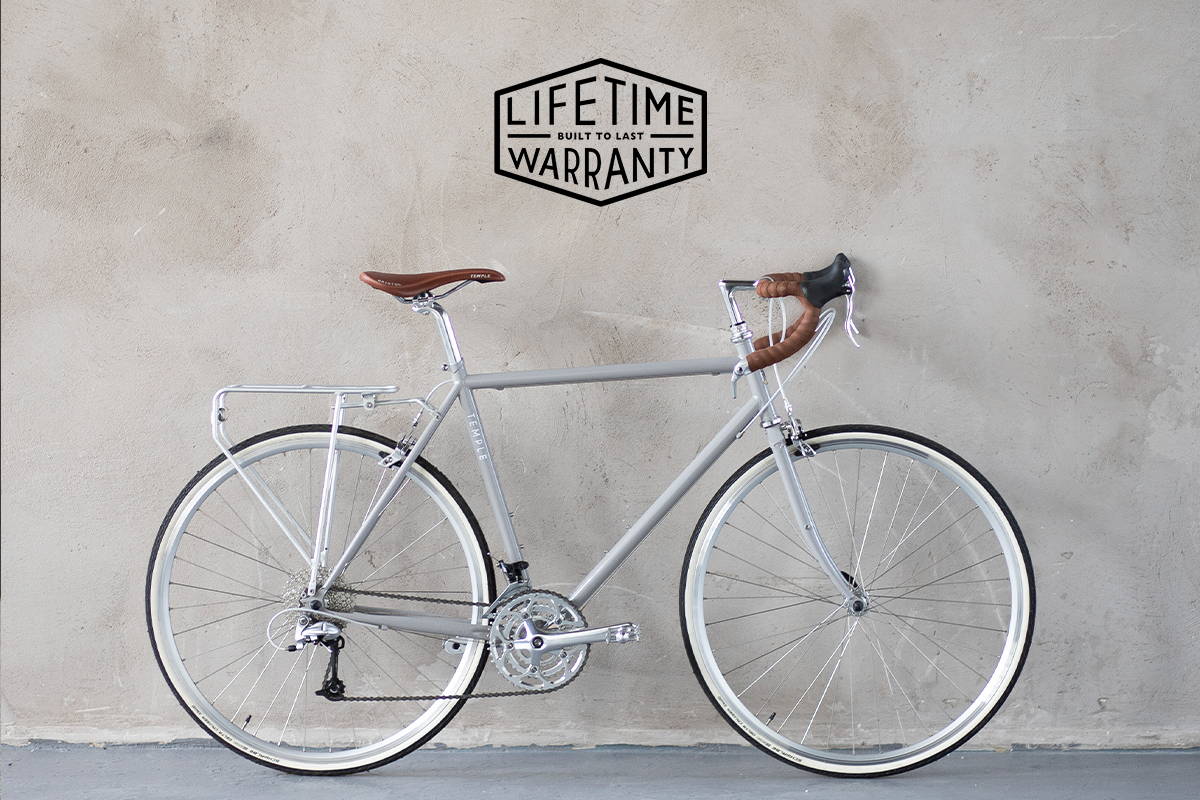 We believe that bikes should become vintage, which is why we offer a Lifetime Warranty on our bikes.
---
The mainstream bicycle industry is geared towards a throwaway, upgrade culture. At Temple Cycles we go against the grain, designing and building bikes in our Bristol workshop that will last a lifetime. We do this by adopting exceptional build quality, premium materials and thorough product development.
We believe that products should be built to last, so we offer a Lifetime Warranty on all our bikes. Each of our bikes is hand-built to order in our Bristol Workshop, allowing us to focus on exceptional build quality, premium materials, and thorough product development.
---
---