A GUIDE TO CITY CYCLING SAFETY

Exploring your city on two wheels is often the most convenient (and fun) way to get around. However, there are a few things you should bear in mind before you get on your way, read our advice on how to stay safe, and you'll be a seasoned cyclist in no time.
Words: Tilda Bywater
There are many reasons why cycling is the best way to get around any city, and with lockdown to thank for emptier roads and cleaner air, lots more people have begun to explore their towns and cities on two wheels. Current climate aside, cycling has always offered many benefits, from a health and fitness standpoint as well as environmental. It's also a great way to save money on public transport and will help you to join the dots of your city.

Last year, around the peak of the lockdown-induced cycling boom, I decided to buy myself a second-hand bike from a friend of a friend. She was selling her steed after moving to London and finding that she was too anxious to take the plunge traversing the busy inner-city roads. I was caught between wanting to persuade her to keep the bike and just get out there ('it's like riding a bike', I told her unhelpfully), whilst still wanting to cop it for myself.

This is the case for lots of people who cite self-preservation as a barrier to taking cycling up. Of course, it's good to favour caution when approaching city cycling, so whether you feel daunted by the prospect, or you're just looking for some pointers on where to start, this guide is for you. After all, the more cyclists there are on the road, the safer we all are.

As someone who doesn't hold a driving license, it's sometimes tricky not to second guess myself whilst navigating multi-lane roads and roundabouts to the soundtrack of incessant honking. However, there are a few tips and tricks I've picked up along the way to stay safe and assertive on the road.

Firstly, don't give other cyclists a bad name. Always obey traffic lights and be considerate towards others. Cyclists suffer a lot of aggression from motorists, so let's not make it worse. At the end of the day, you're more vulnerable on a bike, whilst drivers are relatively safe stowed inside their metal vessels.

Beware taxi drivers, lorries and busses (in that order), and look out for vehicles turning without warning in front of you. In the wise words of my mother, assume no one can see you, and that everyone's an idiot. Try not to cling to the kerb, and make sure you give parked cars a wide berth to account for any doors swinging out into your path. Don't be afraid to take up room on the road.

If you're cycling somewhere new or don't know the route well, consider mounting your phone to your handlebars so you can keep an eye on a road map, and avoid being in the wrong lanes or trying to make last-minute turns. Perhaps walk your commute before cycling in order to plan a quiet route down the backstreets and familiarise yourself with any one way systems.


---
First things first... you'll need a bike!

For city pedalling, you'll likely want something light and nippy without fussy gears. Our Singlespeed and Lightweight bicycles are pretty perfect in this regard. They're beautifully designed and comfortable too, and they both offer decent scope for customising the frames, handlebars and saddles.

So, which should you choose? It's a question of personal preference (and how hilly your surroundings are), the Singlespeed makes for an outrageously fun ride at the hands of a bicycle purist, and boasts a simple set-up for any maintenance on the fly. Meanwhile, the Lightweight benefits from nine gears, giving you the freedom to take it beyond the flat roads of the city and out into the rolling countryside.


---
Essential Accessories
Whether you're an unabashed sporty type or a city slicker who favours a leisurely commute and zero outfit changes, there are a few bits of kit you'll probably need...
---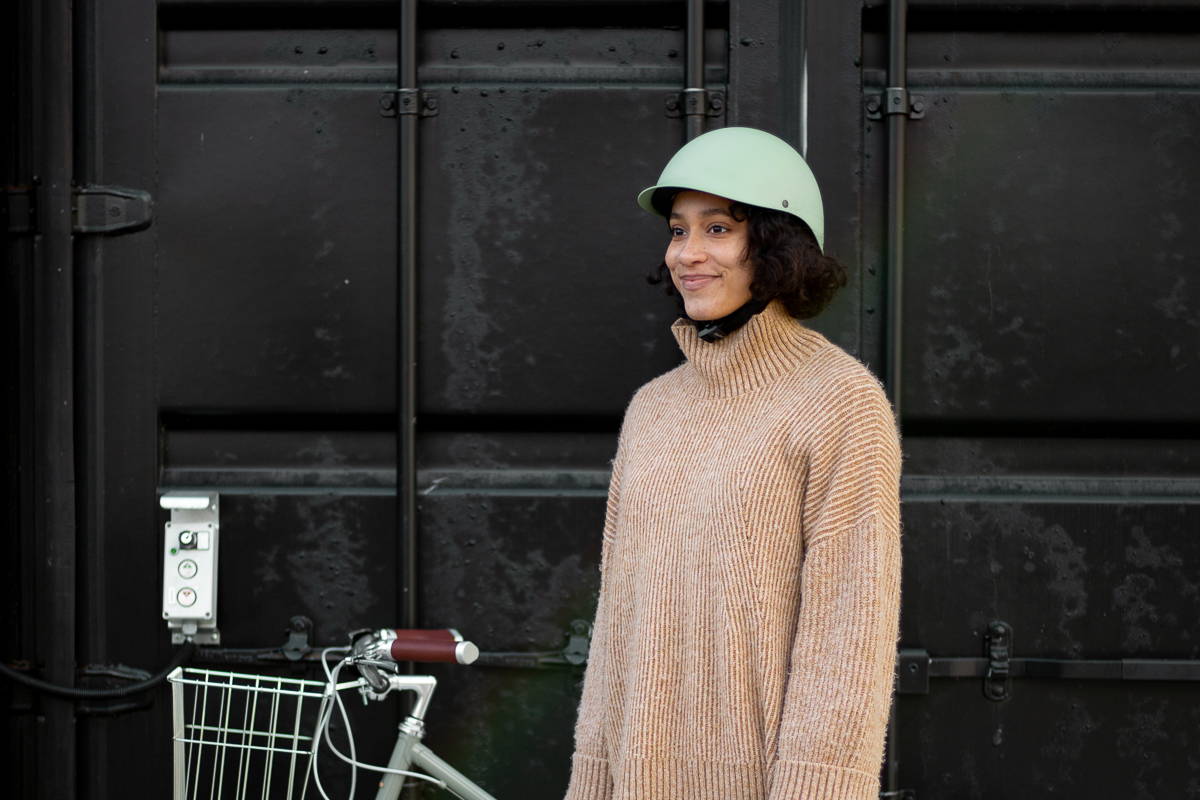 ---
Safety
As the saying goes (I think), 'the coolest cyclist is the safest cyclist'. We can all agree that wearing a helmet is the sensible thing to do, and you'd be hard-pushed to find a better-looking helmet than Dashel's offering.
---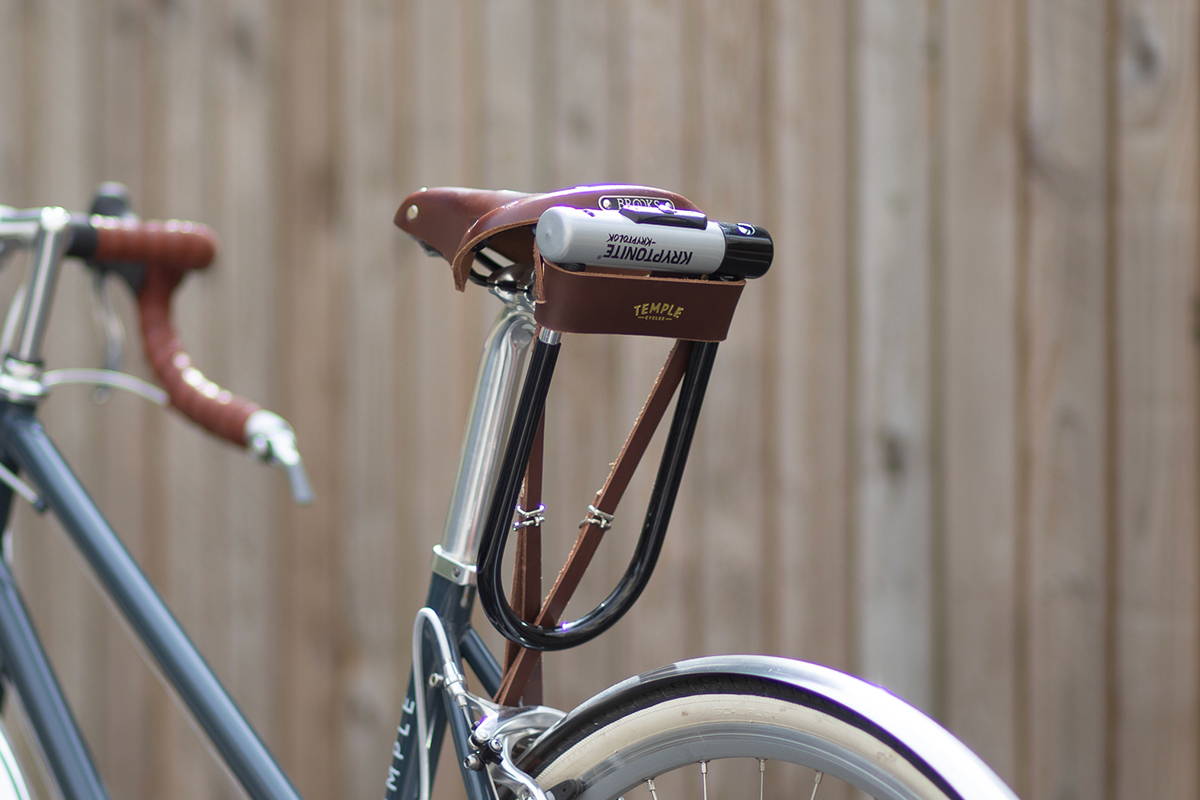 ---
Security
Don't scrimp on your lock, it isn't worth it! Kryptonite locks are lauded as the toughest on the market and for good reason.
---
---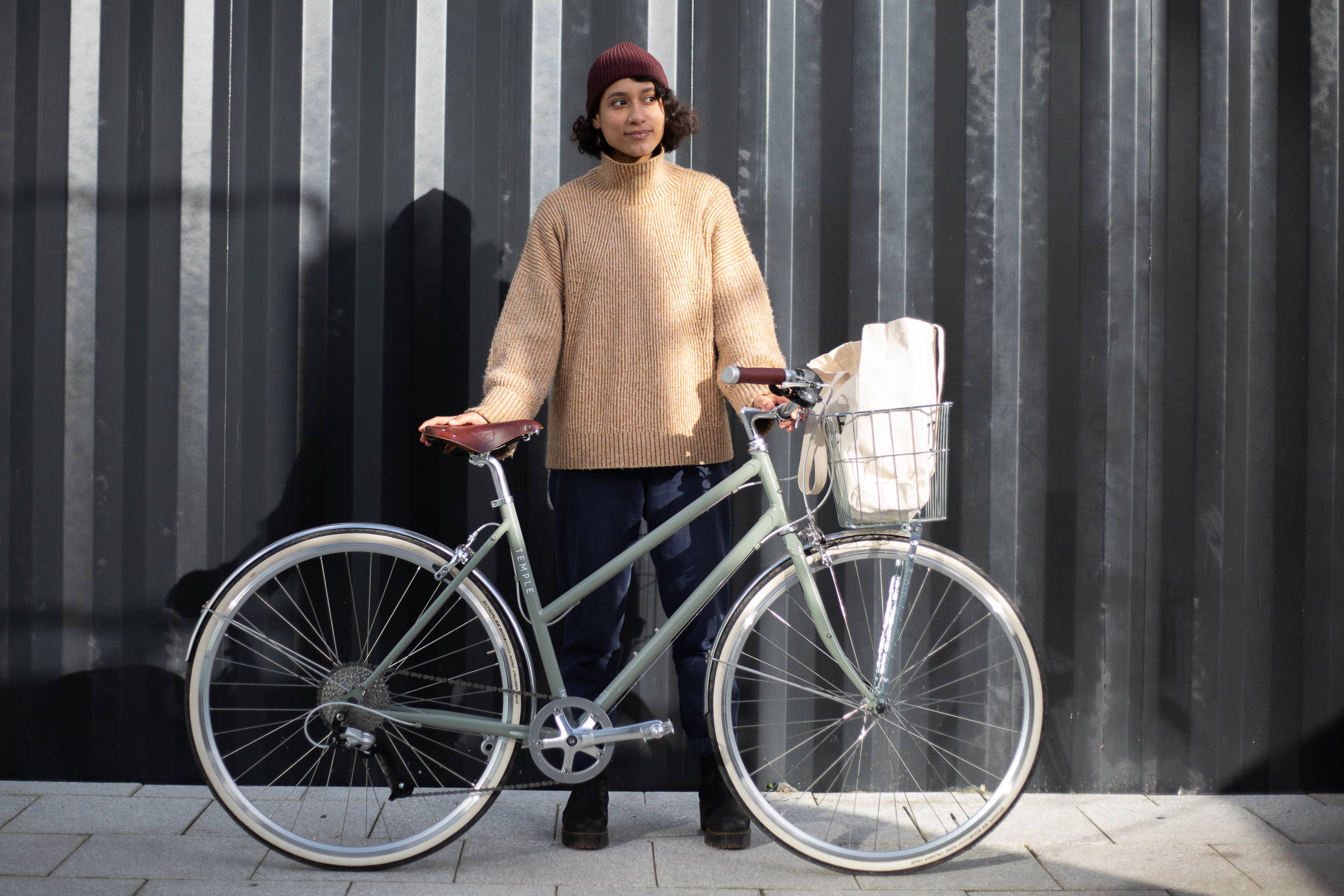 ---
Bags and Baskets
Learn from my mistakes; cycling whilst grappling with a tote bag loaded with groceries isn't comfortable. I highly recommend opting for some cycling-specific bags or baskets instead to make your commute hassle-free.
---
---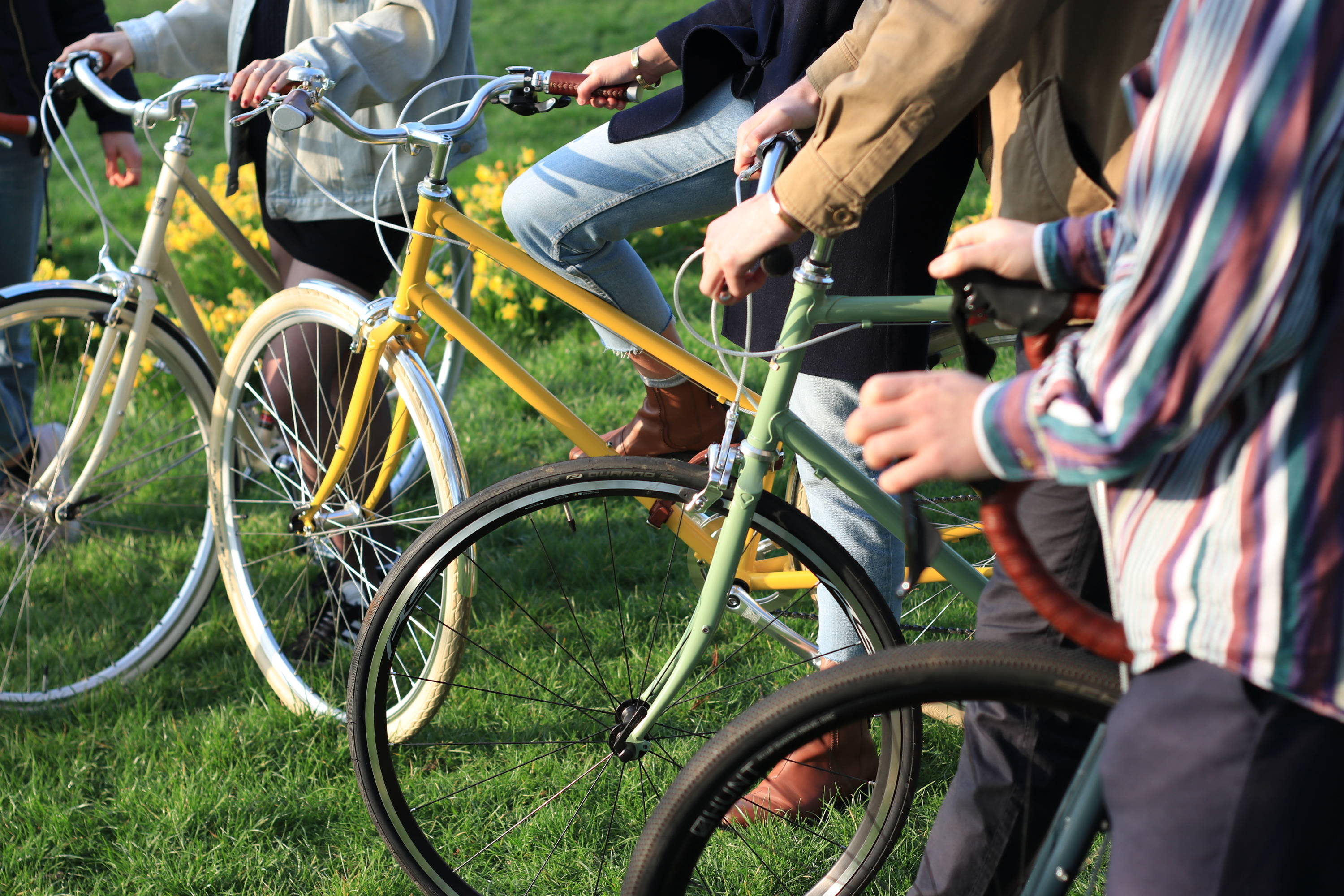 ---
Still here? Why not join us on a Temple Rideout? Our free and friendly Rideouts take place every other week in London.
---
---