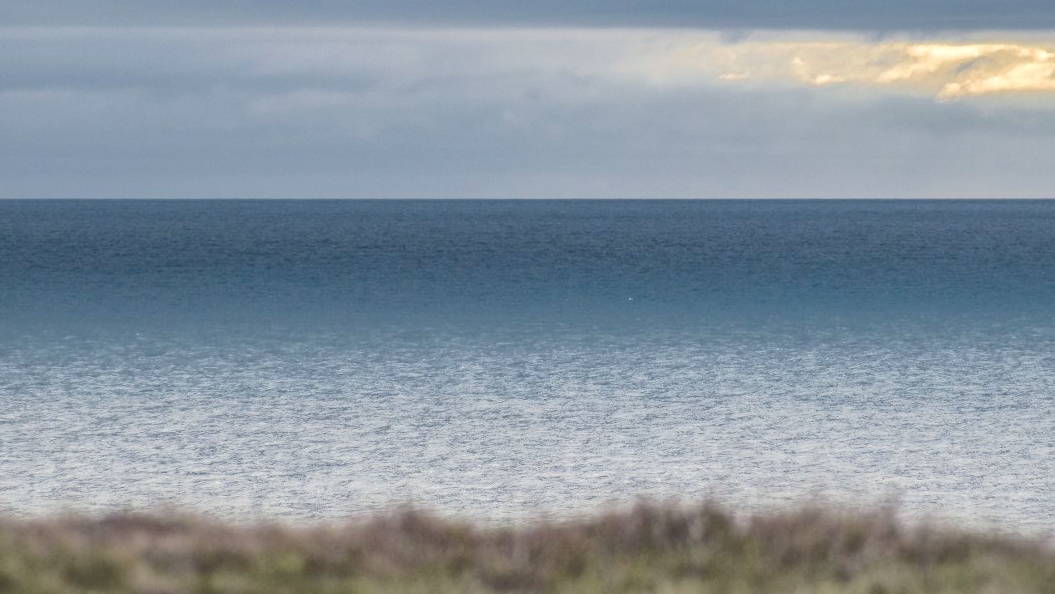 Will Blackmore is a touring cyclist and one of the first members of the Temple Team, a group of likeminded riders doing cool things on Temple bikes. In the first of a series of blog posts, he describes some of his first rides on his new Adventure Disc.
29th January 2019 - By Will Blackmore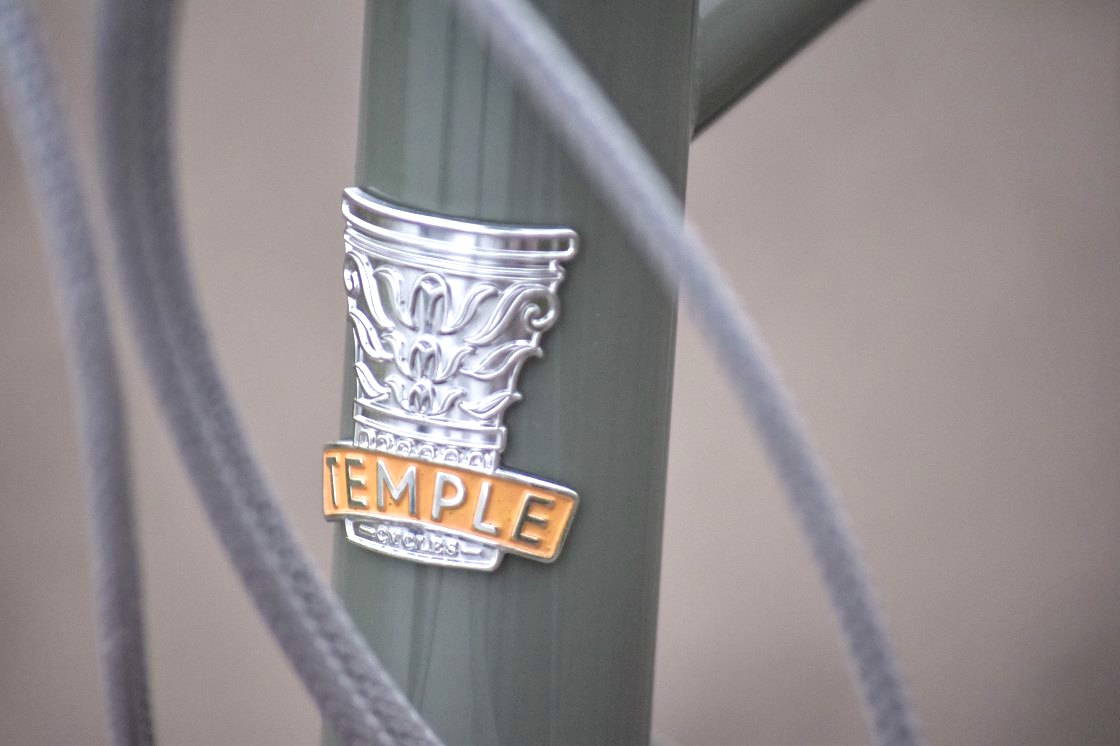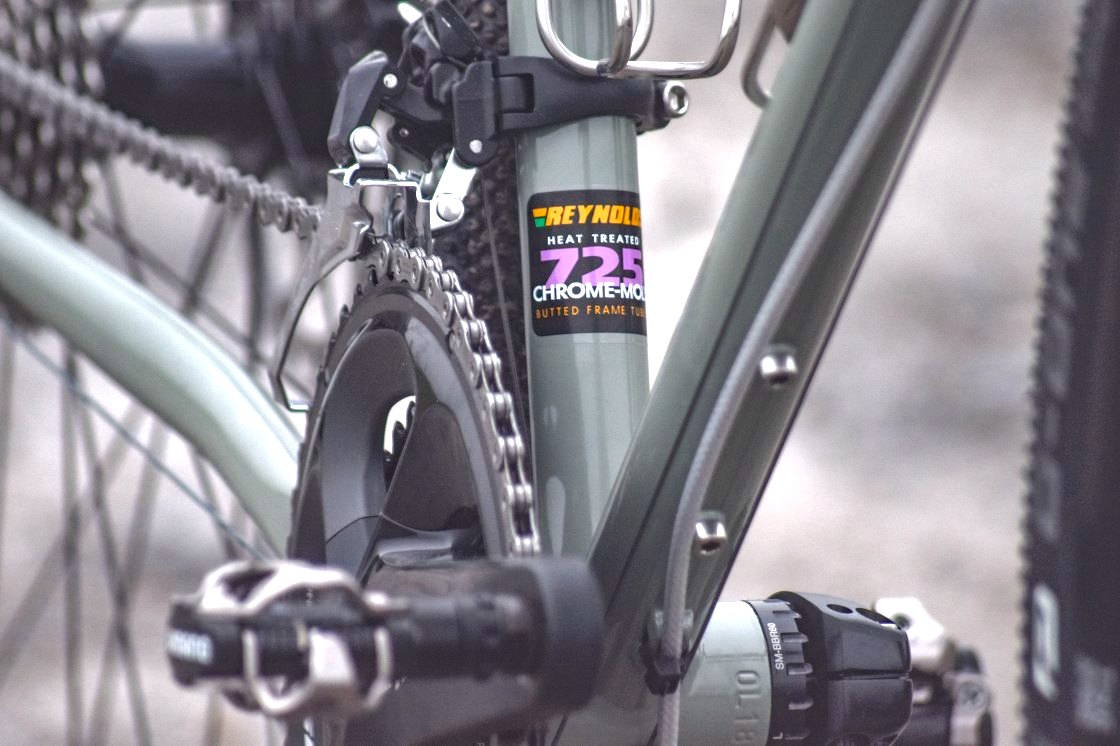 In May 2018, tired of the grind and grey England, I left my job and, along with my girlfriend Stef, took to the roads of Europe. After 5000 kilometres, ten countries and three months under canvas, we found ourselves embarking on a fresh adventure. It's been three months since that point, and between reprising her job as a prop maker and reigniting my career behind a keyboard, the one thing that's been missing has been a bit of adventure.
Aside from my daily 40km quota of commuting, I've been longing for overnight stops in sodden tents in whichever field takes my fancy. With the foot coming off the gas over the festive season, a key marker of progress towards a life more adventurous came to fruition - It was new bike day.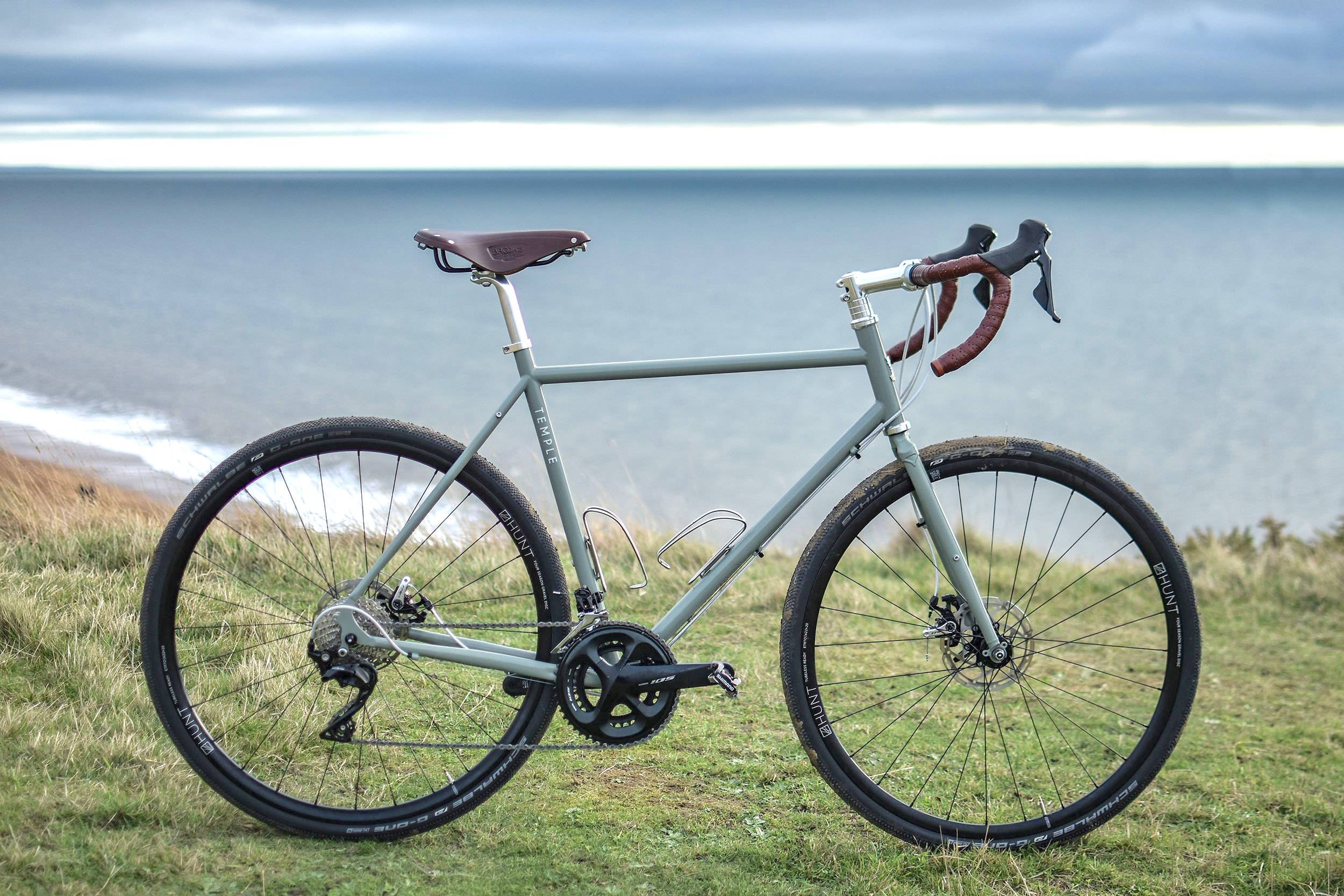 After returning from our tour of Europe, I got chatting to lots of different people in cycling as I looked for a path forward. Stumbling upon Temple Cycles, I was taken not only with their appreciation of classic and timeless looking bikes, but also with their long term ethos – a truly good bike is one that's on the road for many many years to come.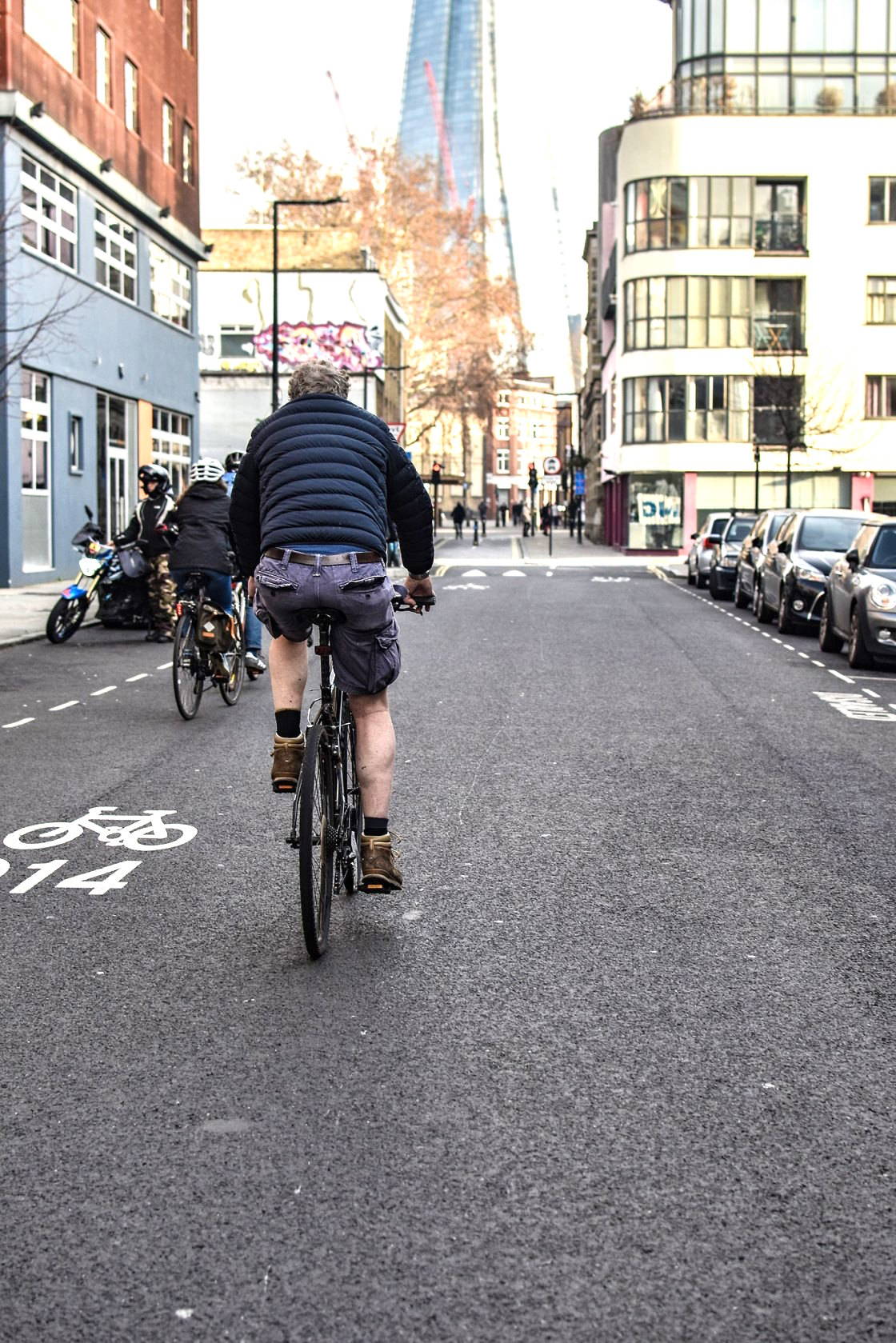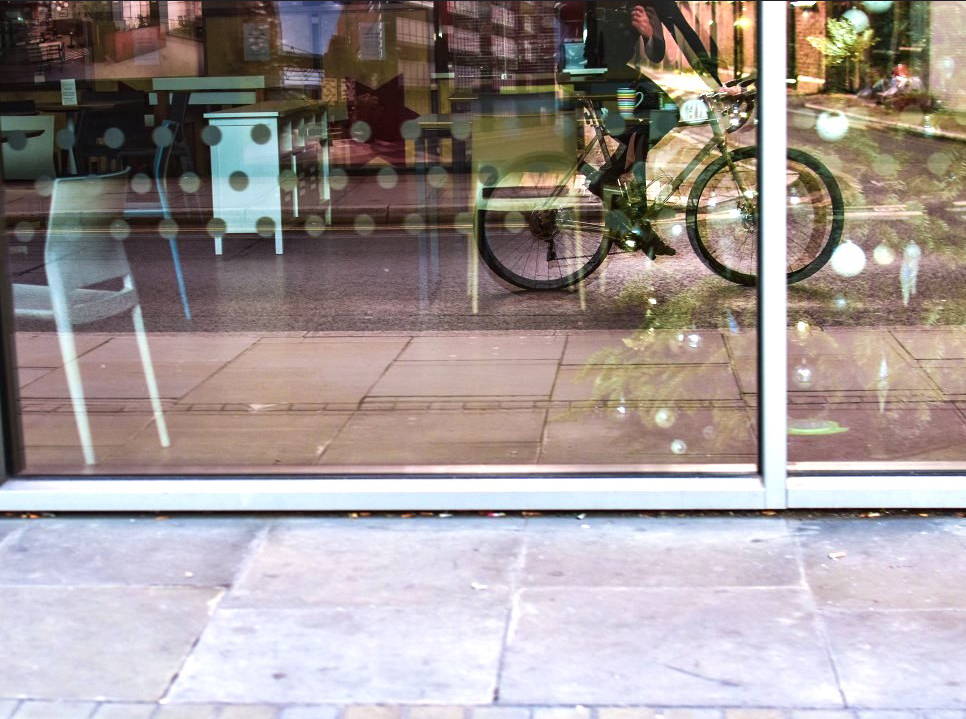 After meeting up with the folks running the show, it was clear that they were doing something positive in a pretty ruthless and wasteful industry, and that was something I wanted to get behind. After a natter and then a couple of drinks, an agreement was struck – I would do my best to go on the adventures I'd been missing, and make sure to write about them with all the flights of fancy and trimmings that As I Rode Out readers were accustomed to
So a build list was conjured and sent to the workshop and some cycling elves got tinkering on rustling up something magic.
It was a good Christmas indeed.
Arriving on Christmas Eve, I was immediately taken, not only for it's quiet sophistication, but with just how taken the ever stylish Stef was taken with it. Of course, I immediately rushed to take pictures to shove in my wallet…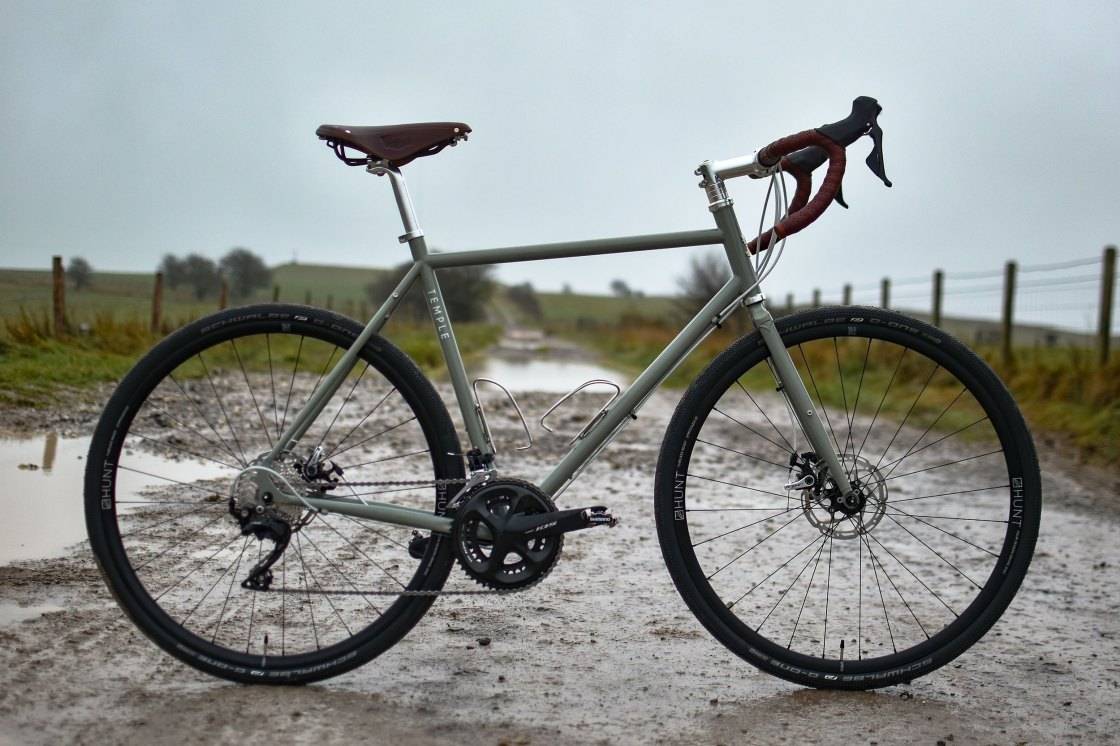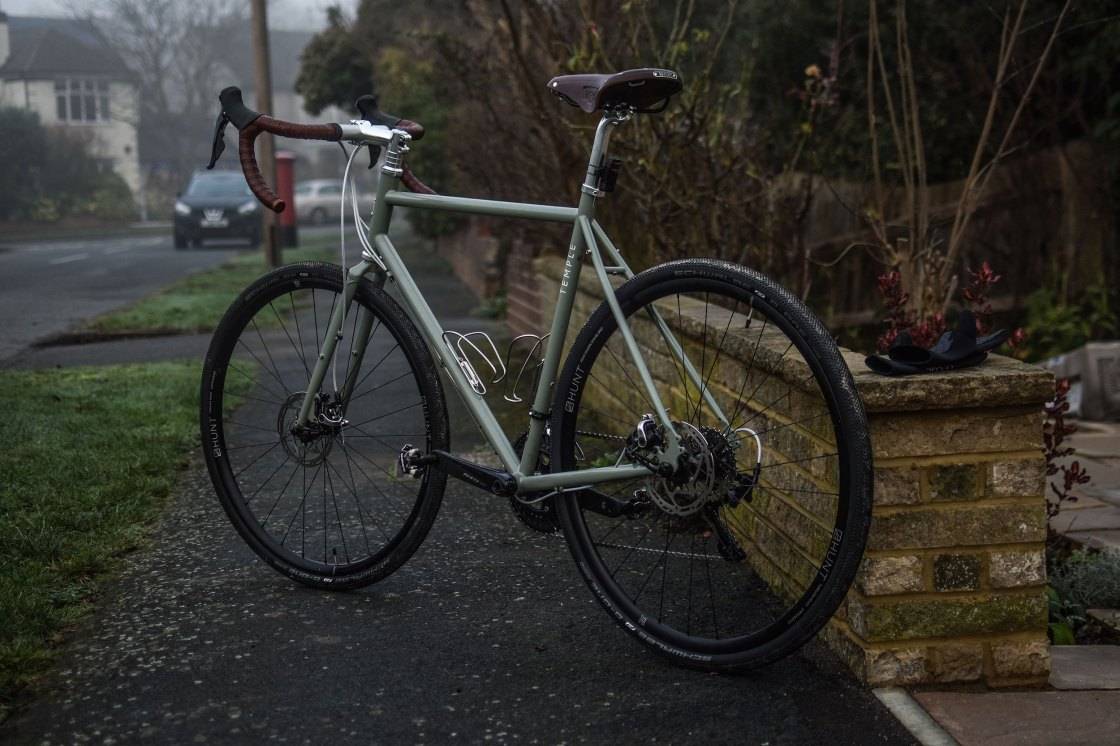 That having been done, it was time to stop staring and start sprinting. There was one mild adventure logged in for the holiday period – A tour of London.
It was December the 27th, and grouping up with a peloton of family friends, acquaintances and never-before-seen people, Stef and I straightened up our handlebars and checked our tyre pressures for our longest day on the bike in a while.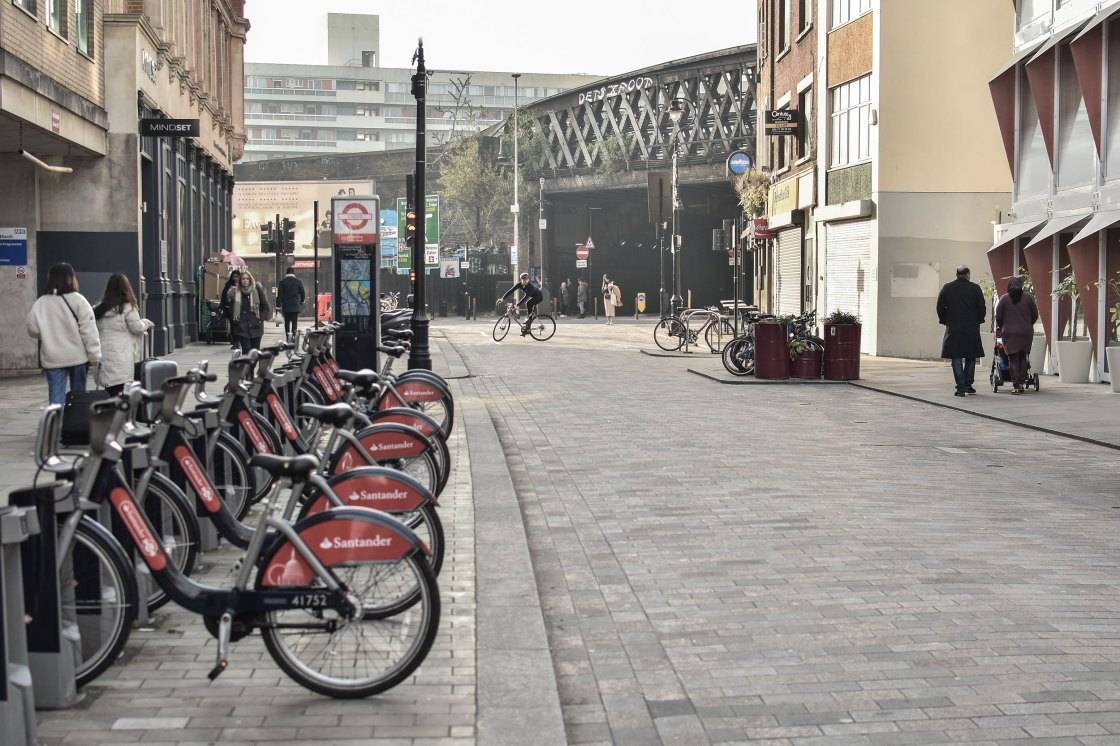 Rolling out at a leisurely 9am, we took the bike lanes and big roads bound along the Thames into Kingston before diving into a foggy and deer-dotted Richmond Park, seeking out the first stop of the day at Pembroke Lodge. Already the Adventure Disc was showing some pedigree – and singling itself out as at least four infinities comfier than the bike I'd tackled Europe on. My wrists thanked me for that, but I'm not sure I've quite forgiven myself for having put them through it.
Steadily our cohort of riders coalesced and, between nips to the loo and a smattering of coffee, the ride's leaders turned up. Showing us around the streets were to be two former bike messengers, who'd swapped in their saddles for Black Cabs.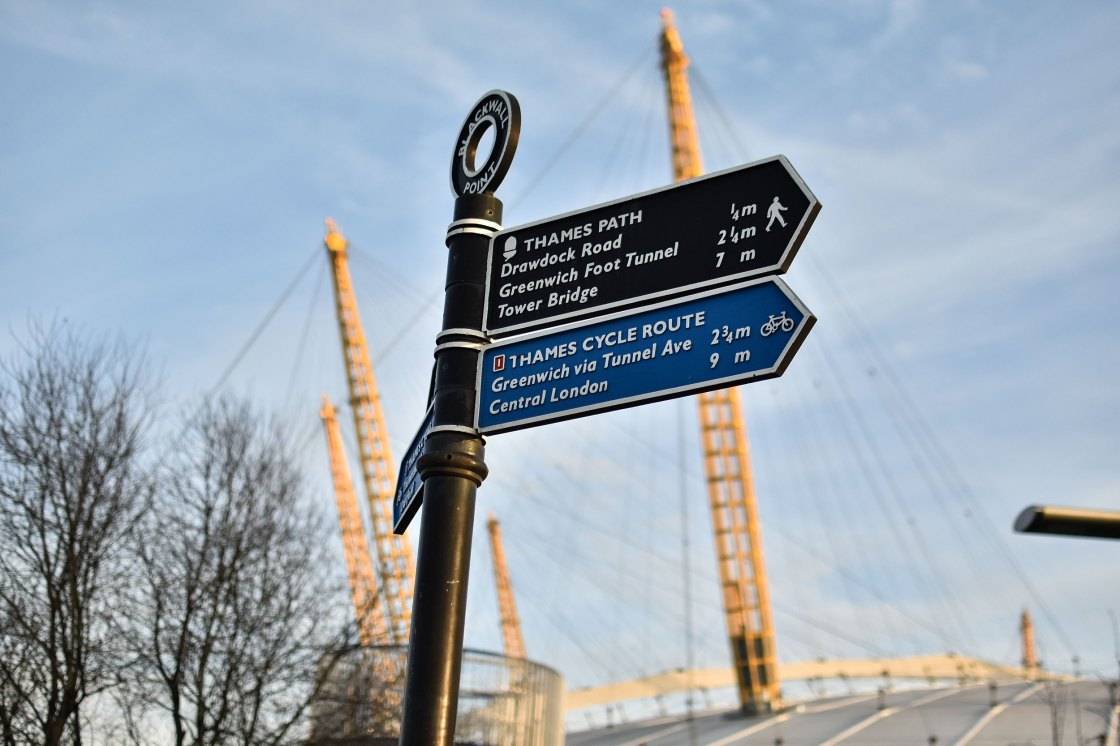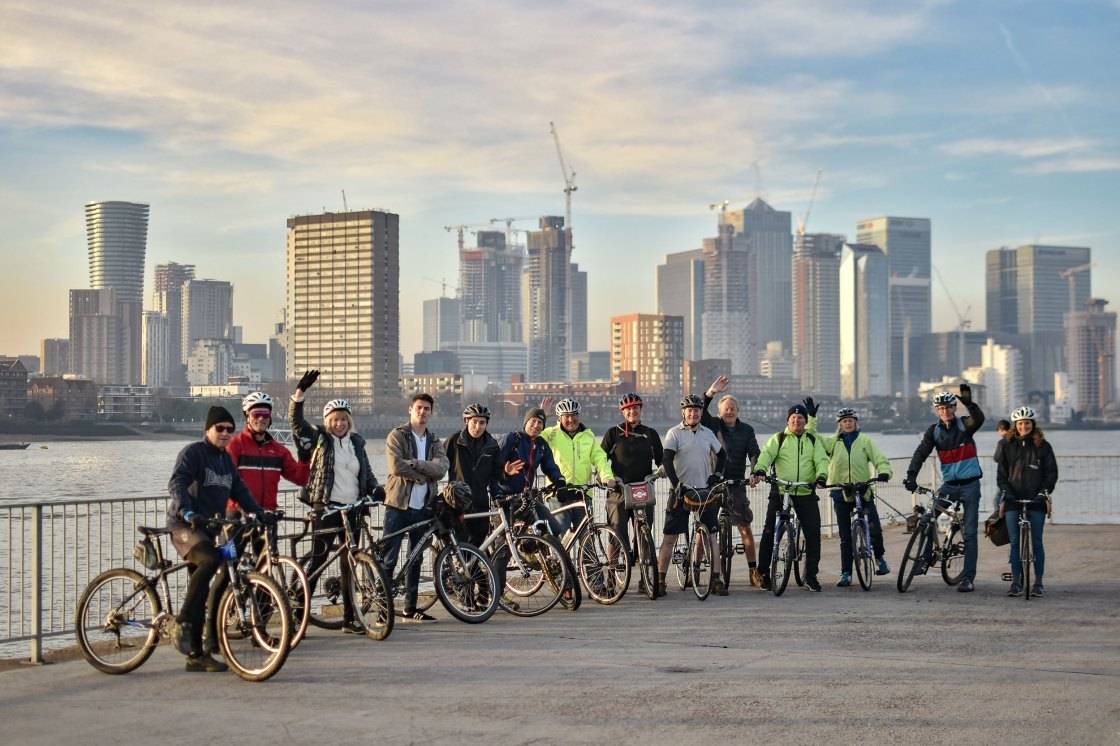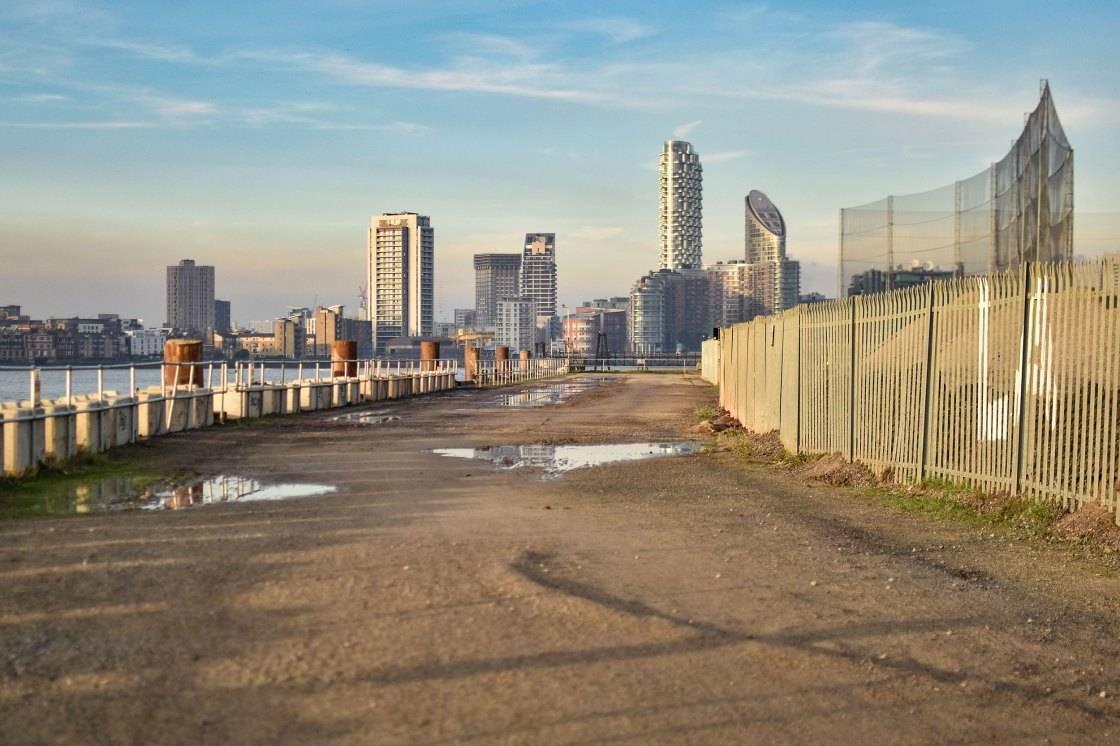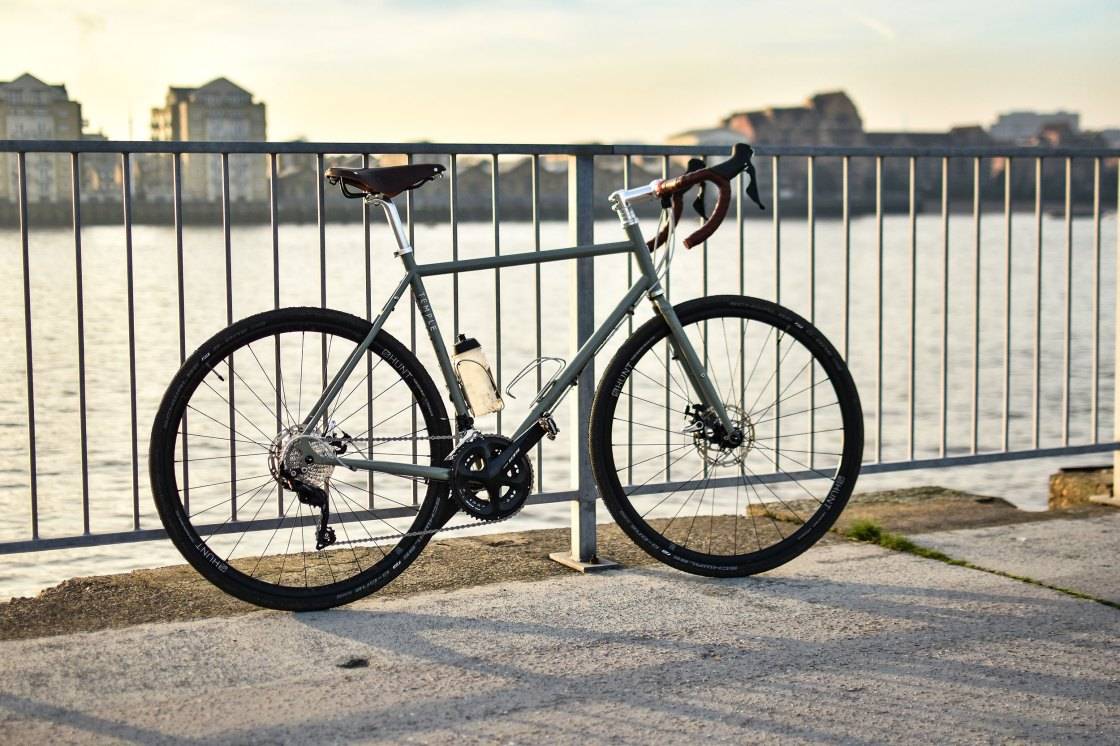 Two mental maps of the city catering for the 20 taggers on, we launched ourselves through the lingering mists in the middle of the park and snuck out of Robin Hood gate, splitting the group as we squeezed our way through the lights across the A3. As the lead group became bogged down on the muddy paths around Wimbledon Common, the ranks of our tail group swelled and sped up, racing across the boggy paths and sprinting towards the Windmill – the only other drop handlebar rider of the day cursed me for my wide tyres as, following his lead, I unduly flung mud from my leading wheel in his direction whilst gurning in delight at the traction I was enjoying.
Gurning though was curtailed as shouts of halt rang out when it was found that halfway back in the group there was a broken chain that needed fixing. Unable to resist the urge to dirty my hands, I got stuck in.
Waiting at the Windmill, we anticipated some late additions to our ranks, taking us to around 20. Once they had duly arrived and been suitably heckled for their being late, we set off again, this time winding through Southfields, wiggling through the back streets until we hopped over Wandsworth Common and emerged around the side of Clapham. No time for slacking though – Barney and Rich – the cabbies in question were well accustomed to making ground quickly down lesser known streets.
Barrelling past Southfields and hooking up with the Lambeth Walk, we did ourselves a little Cockneying before ending up outside Waterloo on Lower Marsh road. With the group once again addressing their need for caffeine at the Scooter Bar, consensus gradually swung towards making some quicker ground. Weaving down Union street, our group rode into and past the shadow of the Shard into Bermondsey before slipping onto Lower Road.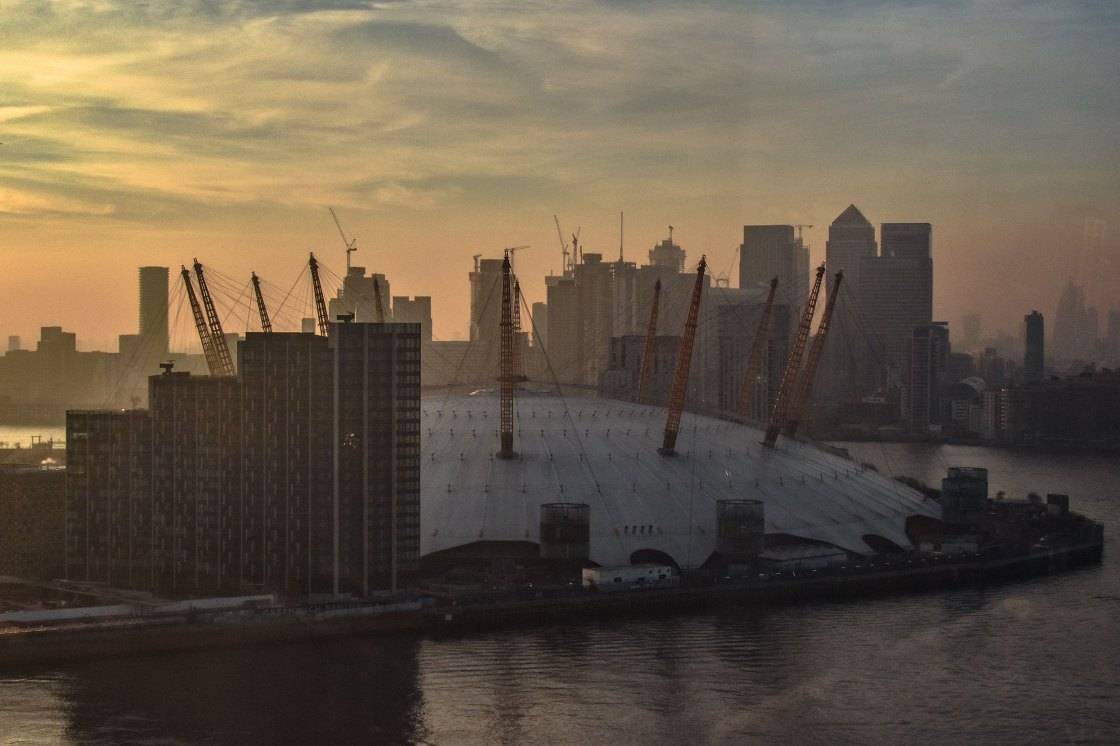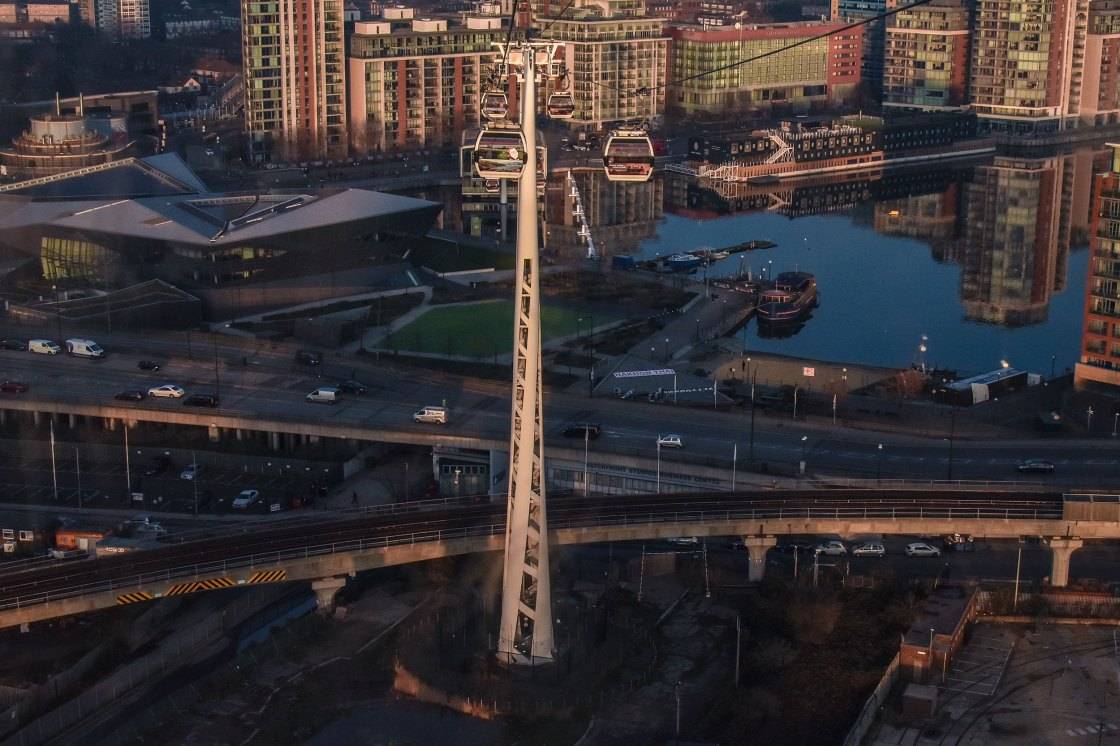 Barney's instructions stating "straight till we get to Greenwich" we started properly turning the pedals, skipping over the bumps, and mouthing out the train stations we passed for evidence we'd not overshot the mark. The renewed confidence of having a solid bearing though did soon tear the group of 20 in two, and it being five minutes past the separation, we found ourselves waiting for a further ten before we managed to join the two factions.
By this point, we had however linked up with the Thames Cycle Route – and not a moment too soon. Emerging into waining winter light and the expansive view of water spacing out the city, we idled the last little stretch to Greenwich on the south bank before the sails of the Cutty Sark announced our arrival at the next way point – the Royal Naval College. With the clock tipping past two, we fancied it time to grab some food. A dash into the market enabled us to wrap our hands around some warm food on paper plates, and with everyone trying a different stall, within ten minutes we'd collectively had a culinary jaunt round the world.
More jaunting though was required, so, after a brief poke about the Cutty Sark, we set off again on the cycle route, past Morden Wharf and onto the metal fenced, single file route that hugs the Thames until the O2 or, as I shall ever know it, the Millennium Dome.
Rounding this much lauded building for the first time, our river path offered up the other worldly view of glass, iron and concrete sprouting bamboo like from the Isle of Dogs and Canary Wharf.
We carried on, still on our rough and ready cycle route which faded from tarmac to puddles, and from puddles to gravel before rebooting with a touch of brickwork around the other side of the Dome. Needless to say, whatever we covered, the Adventure Disc simply lapped it up.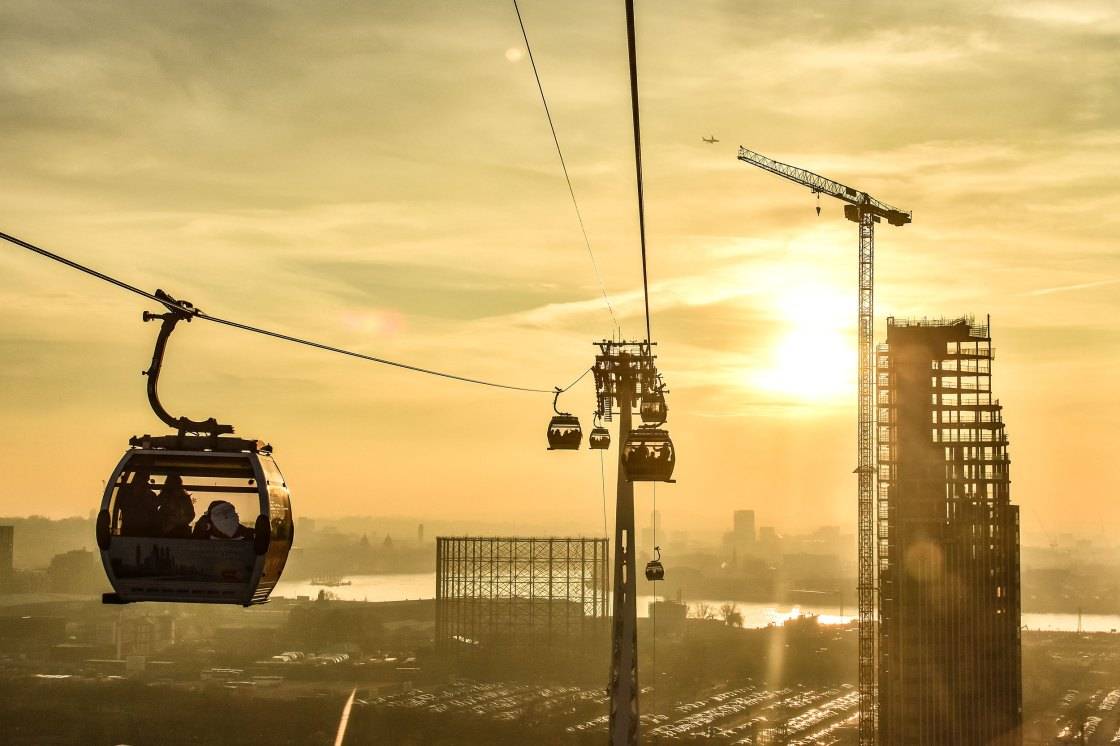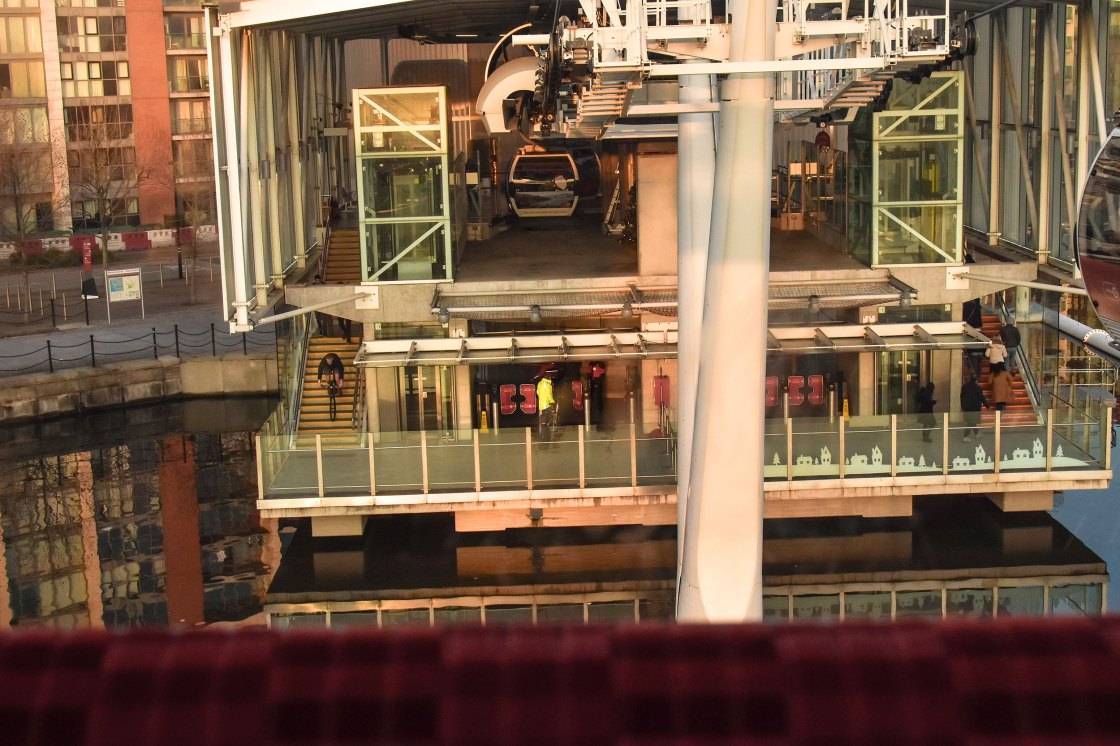 With the cable car sliding into view, group mumblings started mouthing approval at a flight of fancy over the river. Sure enough, we tapped in and I ended up taking my first ever cable car – no skis attached.
Offering fine views over the capital during the embers of the day, it was quite a scene to observe…
Landing on the North side of the river, the group got together, after some hi-jinx in riding down steps, and we pedalled onward to Canary Wharf proper, to bury ourselves between tall buildings and take a look at how construction on the Death Star was going.
Escaping from the glass towards Aldgate, we slipped slowly up Brick Lane and, just as the lights of the city ignited, our peloton ended the day's adventure in, where else? A pub.
Whilst the larger portion of the group quaffed in anticipation of their trains home, we left a little something in the tanks. It had been fifty kilometres through London's Streets, but though the light had deserted us, resisting to double that distance with the ride home was not a battle that we could win…
With the first little adventure on the Temple Adventure Disc complete, I was soon to be found browsing maps, plotting points, and wondering where two wheels would take me next…